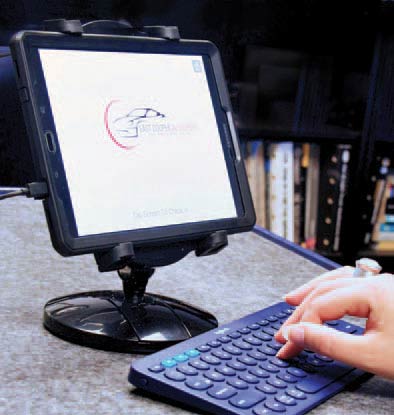 Picture a bartender who refills your rocks glass before it's completely emptied – a metaphor of our perpetual thirst for new technology in today's world. Most businesses are aware of this demand – and heed it – so what differentiates businesses we're likely to visit from all the others?
At East Cooper Auto Pros, that answer is customer service, something owners Willie and Chrissie Hopkins have always taken seriously. Make no mistake, their customer base appreciates a personal touch; the independent auto repair shop has been voted "Best of Mount Pleasant" by Mount Pleasant Magazine's readers for three years, with the last two years in first place, as well as "Best of the Best" by readers of The Moultrie News for six years, with the last two years in first place.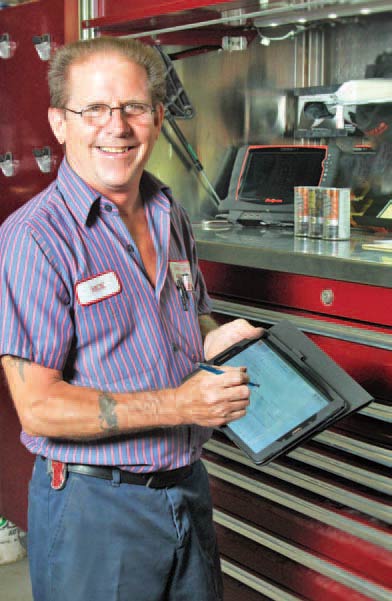 Manager Bob McCormack insists that what customers have come to trust, know and love about East Cooper Auto Pros will not change – instead, the shop will be enhanced by some important strides in customer convenience.
"We're moving into the next century," he commented. "That means going paperless and making things convenient for our customers. They'll be able to view information on their phones or tablets instead of having to call."
According to McCormack, two different kinds of software will assist with this new, streamlined process. And the introduction of a kiosk at the front desk will make registration simpler than ever for the busy commuter.
"We're certainly not going to change meeting and greeting the folks who come in here," McCormack assured me. "But for those in a rush, the kiosk will be beneficial – they'll be able to register their information as soon as they walk in. It will also make suggestions based on individual history. It will be like having your own personal mechanic."
Indeed, timing repairs will be a large part of the shop's updated convenience. Customers will be able to set exact appointments for their next oil change, as one example, instead of the "come back in roughly 3,000 miles" plan. Plus, they'll get email reminders.
McCormack explained that East Cooper Auto Pros has grown a lot recently – to the point of having to hire a second front-desk manager as well as new mechanics – and the tech advances will help manage that growth.
Even Dan Hodapp, the new guy at the front desk, had to admit that life at East Cooper Auto Pros is "crazy busy all the time" compared to his last job. Hodapp, a Chicago native, said he prefers the small business culture at East Cooper Auto Pros.
"Here they actually care," he commented.
"I like to pick up the phone and talk to somebody as much as anyone," McCormack added. "We're going to maintain our attitude and our nostalgia, while making things more convenient. Part of growing is embracing new technology."
To learn more, visit www.eastcooperautopros.com or call 843-881-2820.