When Dixon Pearce first opened Pearce Law Firm, he was fulfilling his vision to help clients through the real estate closing process. The year 2017 marks 10 years since he started the business, and, while the past decade has been a roller coaster for real estate matters, Pearce credits excellent service, quality work and a dedication to problem solving for his firm's longevity in Mount Pleasant.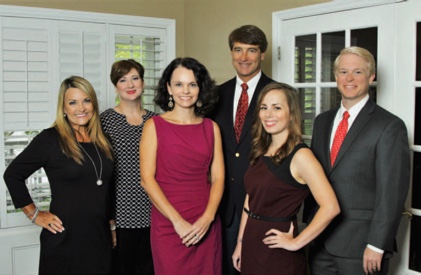 A Lowcountry native, Pearce has spent his post-graduate life in Mount Pleasant, where his wife, Susan, was raised. He obtained a bachelors degree at the University of South Carolina in Business Administration, majoring in Real Estate, and, following two years in real estate development and sales, he returned to the university's law school to become a real estate lawyer.
"I spent seven years practicing civil litigation – mostly construction litigation cases involving stucco homes – which was a good experience that has served me well in my real estate practice," Pearce said.
In 2000, Pearce joined a local firm and began his career in residential real estate closings, later becoming a partner before pursuing his dream to own his own firm.
Today, Pearce Law Firm handles mainly residential real estate matters, such as purchases, sales and refinances, and a small amount of commercial transactions. Pearce's team includes an associate attorney, three legal assistants and a receptionist.
"Buying and selling real estate can be quite cumbersome, and it's my job to be a problem solver to make the logistics of everything going on come together on a certain date and at a certain time," Pearce explained. "That is the fun part for me, figuring out how to manage a closing through some practical issues, the likes of which cannot be predicted. We joke that working in real estate closings is usually more entertaining than some reality shows on television."
In addition to the anticipated yet unpredictable curveballs that can be thrown in the midst of a real estate closing, Pearce and his team carefully balance a myriad of other issues: legal and ethical duties, contractual issues, title insurance issues, hazard and flood insurance issues, and lender regulations and policies. These all must be dealt with in any given situation.
"After 16 years of experience in real estate closings, though, we have learned a few tricks and can usually overcome whatever obstacle is thrown at us," said Pearce. "Clients appreciate it greatly when you sort everything out for them and they complete their move in or sale as scheduled, and the Realtors and lenders do, too. That is what drives us; doing a good job for our customers and helping them have as smooth a real estate transaction as possible."
If you are in need of real estate closing services, visit pearce-law.com, or stop by to see them at 1476 Ben Sawyer Blvd. in Mount Pleasant.
By Anne Toole