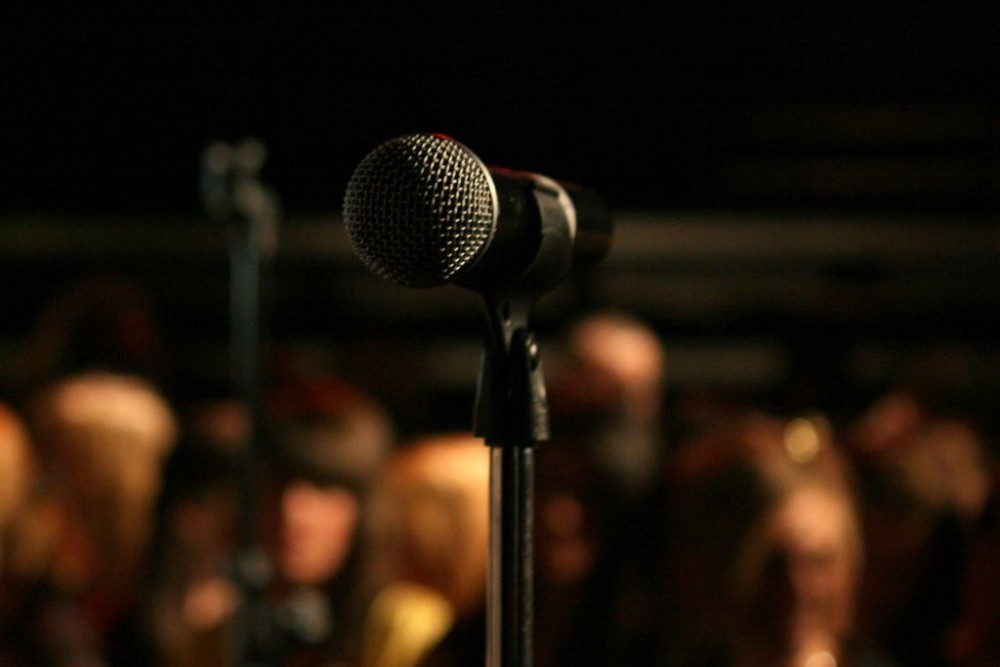 Every summer needs a soundtrack. Lucky for us, the coming months in the Lowcountry will offer plenty of moments to embrace a jam or two. From Volvo Car Stadium hosting arena-filling acts to The Windjammer providing us with intimate sets from some of our old-time favs, the forecast for this concert season calls for musical highs and scattered guitar solos. From Isle of Palms to Daniel Island, the amount of pure talent soon to be gracing area stages is unmatched. Here's a rundown of where you should make appearances this summer. We hope to spot you in the crowd.
Volvo Car Stadium • Daniel Island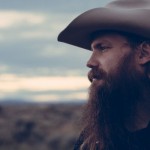 Chris Stapleton has sauntered onto the country scene with the kind of gusto akin to any true outlaw. Possessing a whiskey-soaked vocal tone and bar ballads that tell of daily struggles, he shines in a genre consumed by overproduced pop. With the recent death of legend Merle Haggard, it's fair to say that Stapleton offers up a sort of essence we crave. He'll be bringing his guitar-playing self to Daniel Island on May 21. With breakout hits "Tennessee Whiskey" and "Might as Well Get Stoned," he seems to be providing folks with music refreshingly rich in its unencumbered authenticity.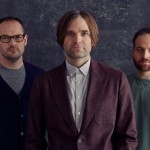 British siren Ellie Goulding possesses an otherworldly vibe at times. Her unique voice pairs well with bass and treble; her work has become sort of a staple in clubs across the globe. Catch her ethereal act on June 7.
The 1975, whose sound and aesthetic often bears a striking resemblance to INXS, will rock out on June 14.
Death Cab for Cutie, the thinking man's alternative rock band, will play June 15. I remember the first time I heard their single "I Will Possess Your Heart" seep from my car's radio. Haunting in its simplicity, it left me wanting to hear more. The Scottish electronic darlings, Chvrches, will join Death Cab for a night that's sure to make you feel all the feels.
On June 19, relive your pop punk youth with Weezer and Panic! At the Disco.
The living personification of nerdy-cool Weezer will have you dusting off those dark-rimmed glasses you used to rock freshman year. "Undone-The Sweater Song," "Buddy Holly" and "Beverly Hills" will always rank high in my repertoire of songs you can't help but belt out. Deep down, frontman Rivers Cuomo could arguably be considered one of the most underrated musical geniuses of our time. Their fellow tour buddies, Panic! At the Disco, will deliver plenty of opportunities for you to theatrically dance along with their very own brand of Vegas pop-rock.
Barenaked Ladies gave us those catchy hits like "One Week," "Old Apartment" and "If I had a $1,000,000." One of the first bands to blend together a fair amount of corny kitsch with decent musical chops, these comedic crooners take the stage July 1.
It wouldn't be summertime in Charleston without performances by our beloved Darius Rucker. Hootie and the Blowfish will be playing Aug. 5 and 6.
Train will roll into Daniel Island on Aug. 17. From "Hey, Soul Sister," to "Drops of Jupiter," this is your chance to hear all of those guilty-pleasure tunes that dominate radio airplay, live and in person.
Party at the Point, Charleston Harbor Resort and Marina
Charleston Harbor Resort & Marina, located in Mount Pleasant, is an ideal spot to take in a sunset while listening to some exceptional live music. The Party at the Point Concert Series has become a summertime staple, attracting locals looking to take in some acts along with the scent of salt air that wafts off the harbor. The number of solid bands taking the outdoor stage will have you wishing for an endless summer. Sink your toes in the sand, sip on a cold brew and prepare for some of these greats to fill your ears with those spine-tingling riffs you just can't get enough of. All events are just $7, making this affordable fun for everyone in your crew.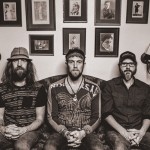 The Dead 27s will be serving up their soulful rock 'n' roll on May 13. Their feel-good hit, "Don't Want to Live My Life Without You," comes off with the ease of an undulating wave making its way toward shore.
Dangermuffin's easy breezy sound originated in Folly Beach. Now the boys have gained traction within the festival circuit. Bringing joy and that laid-back bit of beachy bohemian to each tour spot, there's nothing like seeing them in their element. Proving to be so much more than just another jam band, Dangermuffin lures listeners in with skilled musicianship, fusing together reggae influences with a bit of bluegrass. They will be joined May 20 by the Trongone Band – a Richmond, Virginia-based group whose spot-on harmonies and honky-tonk keyboard action will have you grinning.
Scarlet Begonias: (A Tribute to The Grateful Dead) will rock out on June 10. Come shake your bones and lose yourself in the iconic hits of "Truckin'," "Friend of the Devil" and "Sugar Magnolia."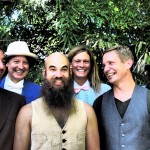 Sol Driven Train, the Charleston-based six-piece band, has won the hearts of locals with their tunes about life in the Lowcountry. "Watermelon," an ode to that juicy piece of produce available seasonally, is pretty sweetly satisfying. They play June 3 with Fowler's Mustache – another local band that has jammed heavily with countless gigs in Mount Pleasant and Sullivan's Island since 2009. Their Southern rock vibe is delicately seasoned with just the right amount of psychedelic tendencies.
The Blue Dogs have been a loyal part of the Charleston music scene for over two decades and will be throwing down their Americana sound on June 24.
The Party at the Point Summer Concert Series is set to wrap up on July 1, with Banana Pancakes: (A Tribute to Jack Johnson.) We really couldn't think of a more appropriate closer to cap off balmy days, filled with choppy surf and tan lines.
The Windjammer, IOP
The '90s are alive and well at The Windjammer. This venue on Isle of Palms offers beach views and plenty of chances to embrace the nostalgia full force. We all remember when Eve 6 dominated MTV with their video for "Inside Out." On June 7, the boys will be bringing their chart-topping selves to this beachside bar. Order a daiquiri and "spin around to a beautiful oblivion."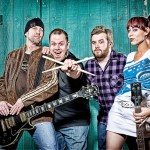 Sister Hazel is back with their three-day festival. Chances to get up close and personal with the band during sunset happy hours and a Lowcountry boil will take place June 10 to 12. Don't miss a pre-party on June 9, with free Bud Light and soda.
The loud, gritty, high-energy Cowboy Mouth will be performing June 17 and 18. Known for encouraging plenty of audience participation, these native Louisianans aren't afraid to get rowdy. Delivering unfiltered sermon-like speeches backed by power chords and kick drums, these Southerners will have you on your feet.
Consider this list a solid jumping off point to days filled with good times, great tunes and unforgettable memories. We hope to see you getting down under that Carolina sky. From the intimate sound checks to the powerhouse encores, each moment of these events are meant to be savored. With so many refreshing acts, your thirst for live entertainment is bound to be quenched.
By Kalene McCort.