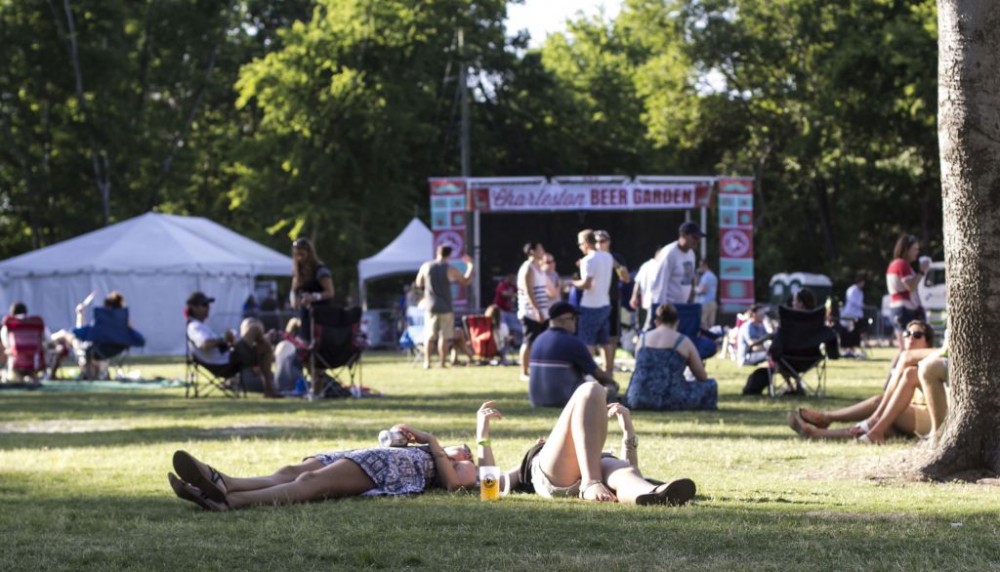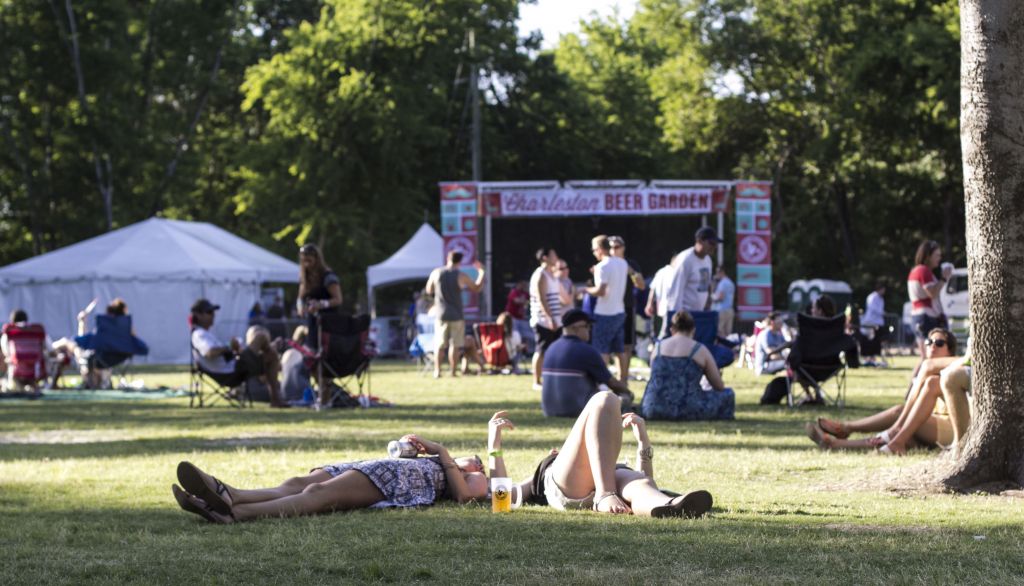 "The 5th Annual Charleston Beer Garden event is really about fun, not beer snobbery. It's about coming together for a day and enjoying great beer, good company and listening to fantastic regional music."
So said Jason Kirk, organizer of the event set for May 14. The director of development for Lowcountry Aids Services, Kirk does much to raise funds for the 25-year-old Charleston based nonprofit, including the Charleston Beer Garden. The event will be held at The Grove at Patriots Point in Mount Pleasant.
"We love that we're hosting it here in Mount Pleasant. We would like Charleston Beer Garden to grow hand-in-hand with this great community. Last year we had 3,500 people, and we will be expecting an increase of 10 to 15 percent, which will be a sellout," he said.
More than 20 breweries will be showcased at the event, including Widmer Brothers, Goose Island, Blue Point, 10 Barrel, Elysian, Sam Adams, Lagunitas, Abita, Terrapin, Oskar Blues, Lonerider and Lo-Fi, along with local breweries such as Palmetto, Holy City, High Wire, Cooper River, Frothy Beard and SweetWater.
These local craftsmen not only want to share their pride and joy with the people of Mount Pleasant but also have set up an environment that will provide visitors with a fun and encouraging path to flavorful craft beer efficacy.
There will also be a host of wacky contests. The Beer Games, testing feats of strength, smarts and skill, include hands-free pizza eating, competition with inflatable ponies, and a beer pong throwdown. It will be a time of joy-filled smiles and full bellies. An aspect of the event that Kirk is looking forward to is the Homebrewer Village.
"People across the region have been brewing their beer in advance, and local brewers will rate the beers and give tips to the contestants and pick a winner," he said.
Beyond the brew, there will be food trucks, vendors and a stage with live music throughout the day. Music lovers can expect a varied and fun-filled set list featuring reggae, folk, indie and other regional favorites.
Kirk understands the big picture behind this much-anticipated event.
"The proceeds are returning to the community to help those who need it the most. The breweries are not making a dime," he pointed out.
The community members that Kirk is referring to are those with HIV and AIDS, all-too-common life-threatening conditions.
"HIV rates have been growing greatly in the South, outpacing the rest of the country. We do our best to educate both young people and media outlets on the dangers of unprotected sex. The funding we will receive from the Charleston Beer Garden is critical to our mission to eradicate this disease," Kirk explained.
The funds raised from this annual festival of hops and happening music go toward free testing, helping people with AIDS and HIV receive treatment and housing, and encouraging victims of the disease to share their stories with the young people of Charleston. Kirk believes that while many understand the disease more than ever before, misconceptions persist.
"There is a big misconception that the AIDS epidemic is over. To put it simply, it's not. In fact, in the past year, we found an increase in infection rates in the tri-county area in those under 30. We attribute this to a lack of awareness and education. We are committed to stemming the epidemic. For those who do not have the necessary care, this a very serious disease and we want to tackle it," Kirk said.
The Charleston Beer Garden is scheduled from noon to 7 p.m. To purchase tickets before the event sells out, visit CharlestonBeerGarden.com. For information on how to volunteer or donate to Lowcountry AIDS Services, visit www.aids-services.com.
By Ben Grenaway.
Photo by Christina Pradhan.