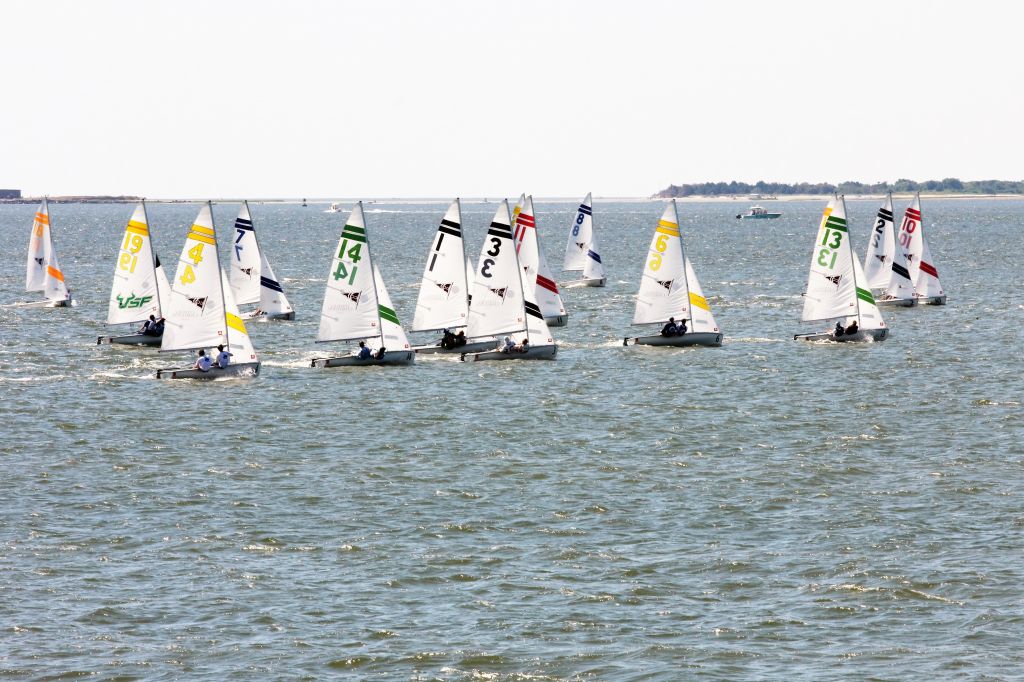 In April, parents of the Wando High Sailing Club drove to Lake Norman to watch their teenage sailors compete in the South Atlantic Championship Regatta.
"Lake Norman is famous for its fickle wind," said Wendy Ando, mother of Wando skipper Austin Ando. "The race committee wanted them to sail for as long as possible that first day. So they had them race for 12 hours. That's a long time to be on the water."
Not many people know how exhausting competitive sailing can be. In low-wind conditions, sailors have to throw all their body weight into rocking and rolling the boat so it'll trim closely around a buoy. Few grown men could do that for 12 hours straight. And these are just kids.
But the Wando sailors are exceptional. Under coaches Becky Bestoso and Jen Chamberlain, this team has grown accustomed to the demands of sailing. For five hours each week, the team practices maneuvering two-man dinghies around Charleston Harbor. Every practice they are focused on a single goal: sailing faster.
These kids don't goof around. Last year Wando placed fourth at the divisionals. This year, if they could manage a top-three finish, they'd earn a spot in the national competition, which meant more to them than ever before. This year, the nationals will be hosted by the College of Charleston, and they'll be held in Charleston Harbor, Wando's practice waters.
The Wando sailors lowered their boats into Lake Norman and drifted to the starting line. They raced for a dozen hours and rocked and rolled through 20 individual races. At the end of the day, the Wando Warriors had a tentative hold on first place, but there was still another day of racing remaining, and only a few points separated Wando from the next four teams.
"One race could kill them," Wendy Ando said. "Anything can happen in sailing. Anything. You can be on the course, and then the wind shifts suddenly and the boat stops and you lose your lead."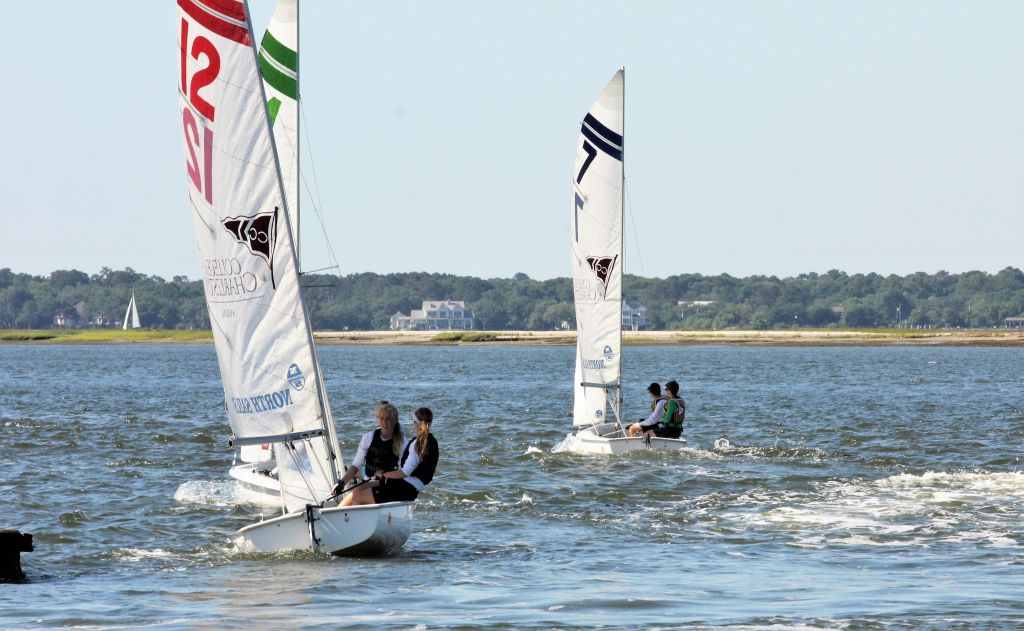 The Warriors were nervous that night. The teams in second, third and forth place were all members the South Points region, which has consistently dominated the South Atlantic Championships. These teams have more money and better boats than Wando. They go to more regattas. They are more used to winning.
The wind on Lake Norman had been behaving suspiciously, so the race committee chose to start the second day of races an hour earlier than scheduled. The sailors woke, ate breakfast and drove to the lake before sunrise. A light breeze held for the first few races and Wando suffered a string of bad finishes. Shorecrest Preparatory School, the fifth best sailing school in the country, was within two points of overtaking the Warriors.
"And then," Wendy Ando said, "before that race was over, the wind died. It just shut off."
Wando skipper Cameron Guise caught one last gust of wind and rode it to a strong finish. After 24 races, the Wando Warriors were still in first place. The wind was gone and the Warriors had become the first North Points team to cinch the South Atlantic Championship. They would be racing in Charleston Harbor one last time this season, at the nationals May 14 and May 15.
Three weeks later, more than 100 high schoolers from across the country gathered on a dock under the USS Yorktown. The kids wore lifejackets with school emblems ironed onto the backs – a spartan helmet, a mustang, a crimson "W." They unfurled their sails and floated to the course along Crab Bank. Bestoso felt confident.
"Any time you're hosting an event, you're advantaged. Not only do you know the waters, but you feel more comfortable. You're not waking up in a hotel room and driving to a place you're unfamiliar with. It's a good feeling to do it at home," she said.
"Last year it was a South Points team that won; it was someone from our district. I'm not going to say we can win a national championship, but knowing that our district can be on top gives me hope."
The parents had brought lawn chairs and they collapsed them along the shore. Through binoculars they decided which boat they were rooting for.
"We're number 17," one parent said to another. "We just tacked. And it looks like we just extended our lead by three – maybe four."
The boats swerved around buoys throughout Saturday and Sunday sessions. When the regatta ended, Wando had finished ninth place among 20 teams, not bad for a group that three years ago was struggling through divisionals. The sailors were elated.
Asked about the future of her kids, Coach Bestoso beamed with pride: "This is the second year in a row we've made it to nationals. I'm pretty sure there are many more to come."
by Jeramy Baker
Photos by Rick Walo.