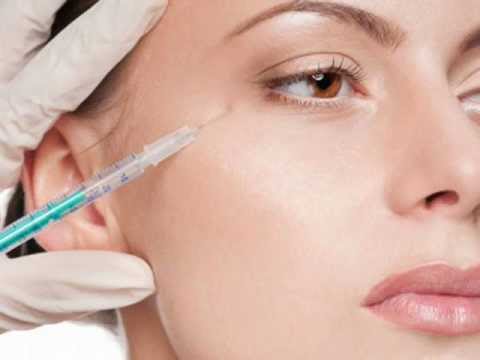 Maintaining relationships with her patients at AesthetiSpa Cosmetic Skin & Laser Center is something that Dr. Christy Cone takes seriously. As the Medical Director and physician of "Charleston's Best Medical Spa" for three years running, Dr. Cone, a South Carolina native, acknowledges how a personable approach has been instrumental in the spa's success. Pairing customer service with cutting edge technology, AesthetiSpa keeps patients looking and feeling beautiful for life.
"We take the time to listen to our patients," Dr. Cone pointed out. "They know they're getting the best care as well as a fair assessment of what will work for their skin."
A self-proclaimed people person, Dr. Cone decided to combine science, her favorite subject in school, with a passion for helping others and pursue a medical career. She earned a bachelor's degree in biological science at Clemson University, graduated with honors, then obtained an M.D. at MUSC, becoming board-certified in family medicine with a specialization in aesthetic medicine. Today, AesthetiSpa boasts more than 12 years in the Lowcountry community, thanks to the dedication of Dr. Cone and her staff.
The spa offers myriad aesthetic and cosmetic treatments, both brand-new and time-tested, including Botox, Dysport and Xeomin injections; dermal fillers; laser hair and vein removal; skin tightening; microdermabrasion; chemical peels; facials and much more. According to Dr. Cone, focusing on what she and her team do best – that is, nonsurgical cosmetic treatments – sets AesthetiSpa apart from local competition and ensures the medical team's expertise when caring for patients.
"AesthetiSpa was founded on three principles: honesty, safety and personal care," she said. "We do thousands and thousands of procedures each year, and we spend time understanding our patients before even considering an individual treatment plan."
Dr. Cone reiterated that even with all of the technology available today, the cornerstone of skincare still goes back to the tried-and-true methods of protection and prevention. That said, AesthetiSpa's emphasis on skincare education has brought the spa many loyal patients, all sporting healthy, beautiful skin.
"We teach our patients how to protect their skin at home, which is first and foremost if they are going to maintain the results of any treatment," she explained.
Of course, an extraordinary operation also requires an extraordinary group of people, and the staff at AesthetiSpa is committed to working as a team and being "experts who love patient care and love the cosmetic medical field," as Dr. Cone put it.
"My clinical team is comprised of registered nurses and estheticians who have been with me for years," she mused. "Meanwhile, my administrative staff is phenomenal and wonderful with customer service."
Those interested in learning more about AesthetiSpa can attend a "SPArty," a fun gathering each month that educates potential and existing patients on products, procedures and current technology.
"It's amazing, the options we have now and the changes since almost 13 years ago when we opened," said Dr. Cone. "We're living in a great era; the trend in cosmetic medicine is toward nonsurgical options, and, as technology continues to advance, we'll have many more ways to keep looking our best."
Learn more about AesthetiSpa on their website, at www.aesthetispa.com. You can also visit the spa at 710 Johnnie Dodds Blvd # 315 or call them at 843-849-9925.
By Denise K. James