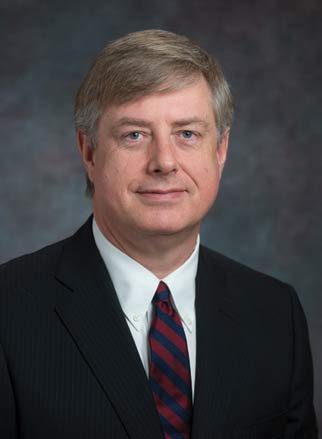 According to Dr. Patrick O'Neill, the opportunity to use an artistic touch is one of the greatest things about his profession as one of East Cooper's best plastic surgeons.
"I love the artistic challenges that come with being a plastic and reconstructive surgeon," he acknowledged. Whether we have a cosmetic or reconstructive procedure, the most gratifying part of my work is making patients feel better about themselves."
He doesn't do it alone – Dr. O'Neill described his office staff as being trained, dedicated and hardworking employees who do an incredible job.
"We all work together to create the best possible experience," he mused. "I would not be successful without them."
A proponent of patient education, Dr. O'Neill emphasized the importance of potential patients learning more about plastic surgery before experiencing any procedure.
"Not knowing the facts can hurt not just your appearance but your health and budget," he commented. "It's important to ask a lot of questions, stay well-informed and make sure the physician you select is board-certified."
After earning his degree at the Medical University of South Carolina in Charleston, Dr. O'Neill enhanced his education and experience with nine years of additional training. He completed a full general surgery and a plastic surgery residency, both at the Medical University of South Carolina, and a hand and microsurgery fellowship at the Christine M. Kleinert Institute for Hand and Microsurgery in Louisville, Kentucky.
Dr. O'Neill was an attending surgeon at the Medical University of South Carolina, starting in 2000, and he continues to work and teach at MUSC as a clinical associate professor of surgery, helping future plastic surgeons refine their skills. He opened his own practice, O'Neill Plastic Surgery, to meet the unique cosmetic needs of Lowcountry residents.
Now conveniently located on Daniel Island and serving residents of Mount Pleasant and the surrounding areas, O'Neill Plastic Surgery offers a number of surgical techniques, including cosmetic procedures such as liposuction, tummy tucks and breast enhancement plus cosmetic procedures such as face, brow and neck lifts. Nonsurgical procedures – laser resurfacing, Botox and fillers – are also available.
And how did Dr. O'Neill feel about the news that the readers of Mount Pleasant Magazine cited him as one of East Cooper's best plastic surgeons for 2016?
"I am humbled and honored to be voted as one of the best," he said. "It is even more rewarding since the voters are my patients, family, friends and the community. I hope it is a reflection of how dedicated my office staff and I are to patient care."
Meanwhile, Dr. O'Neill's patients explain best why Mount Pleasant Magazine readers rated him among the best:
"I wanted to express my gratitude and thank you for taking such good care of me during the process, as well as after the procedure. I truly appreciate it."
"I have had such a wonderful experience with Dr. O'Neill and his amazing staff. Everyone is so friendly and makes you feel so comfortable and confident with the decision you make."
"Thank you all for everything. You didn't treat me like a patient; you treated me like family. You made me feel pretty!"
To learn more, visit www.oneillplasticsurgery.com or call 843-881-2130.
Photo provided.