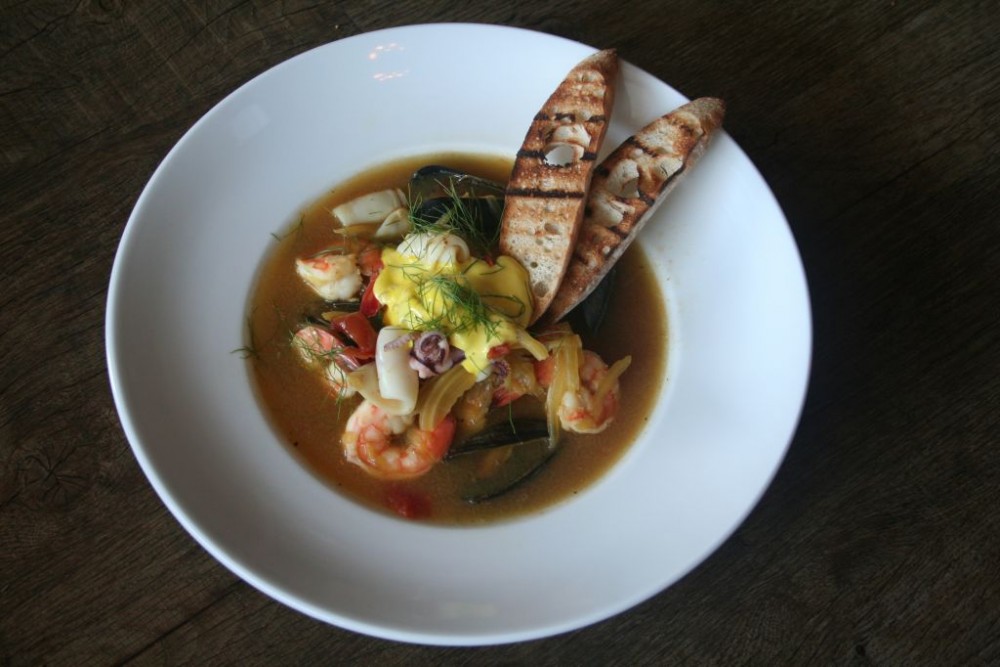 While there are a handful of other French restaurants in Mount Pleasant, Bistro Toulouse earned a place of honor on Mount Pleasant's "Best Of" list thanks to its great service, culinary creativity and high-quality food and drink.
Owners Candice Mahala and Matt Schulz met while attending The Culinary Institute of America. They've spent 15 years working around the East Coast – Mahala as a cook, pastry chef and catering manager and Schulz cooking in fine dining kitchens. Most recently, Schulz worked with French and Belgian chefs in Washington, D.C., where he mastered the art of French cooking.
"This is the type of food we love; it's comfort food," said Mahala. "Onion soup gratiné, steamed mussels. These are dishes we crave."
While daily specials offer a wide variety of modern interpretations of French dishes, and a section of the menu evolves based on seasons and customer suggestions, Schulz keeps the most popular items such as Steak & Frites available year-round.
The Bistro Toulouse team uses only fresh ingredients and boasts extensive beverage options. With more than 20 different wines offered by the glass, Mahala designs the wine program to offer producers and varietals not typically found in other restaurants and that pair well with the menu. Weekly 'Wine Wednesdays' feature $10 off all bottles of wine. Classic and creative cocktails, along with craft beers also change with the seasons.
"Food and beverage together create an experience," Mahala ssid. "That's what we do at Bistro Toulouse, and I think that's why we've become a town favorite."
Bistro Toulouse is in the Sea Island Shopping Center. To learn more, visit www.bistrotoulouse.com or call 843-216-3434.
By Anne Toole
Photo provided.