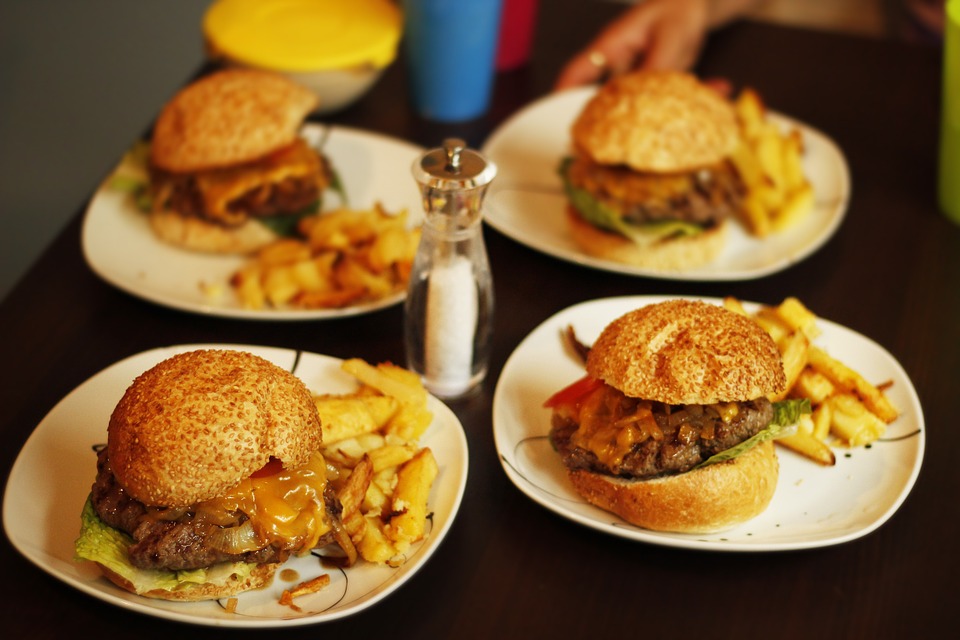 Where can you find an eatery that looks like an upbeat burger joint but serves food reminiscent of a gourmet restaurant? Is it possible to treat your taste buds to a delicious meal without worrying about how a cheeseburger and an order of fries will affect your health and well-being?
For an answer to these questions, look no further than the ground floor of The Boulevard, the home of BurgerFi since the end of May.
"It's a burger joint you can feel good about eating at," said Chuck Jenkins, who, along with Tony Tonelis, owns BurgerFi's tri-county franchise rights. "It's a great tasting burger that doesn't have to be bad for you."
What makes BurgerFi different from other similar restaurants? According to Jenkins, everything, from the burgers and hot dogs to the fries and onion rings and the company's secret sauce, is 100-percent natural, prepared daily and never frozen. And the beef served at all BurgerFi locations comes from a Wyoming ranch where the animals are raised without steroids or hormones.
The first BurgerFi opened in February 2011 in Lauderdale-By-The-Sea, Florida. Not long after, Jenkins, a pharmaceutical executive, was in the Sunshine State and noticed something interesting about the company's Winter Park store.
"It was 2:30 in the afternoon and there was a line out the door," he remembered.
That experience was enough to maintain his interest in BurgerFi, and, eventually, he purchased the franchise rights in Charleston, Berkeley and Dorchester counties. According to Steve Lieber, the company's global brand ambassador, BurgerFi recently opened its 90th restaurant. There are two locations outside the United States – in Mexico City – but others will open soon in Kuwait, the United Kingdom and Panama.
BurgerFi's efforts to protect the environment extend beyond its all-natural menu. Cooking oil, cardboard, plastic and glass are recycled, and even the furniture, which seats around 140 people inside and another 50 on the patio, is made of recycled material.
RELATED: Restaurants on Coleman Boulevard
The menu includes several angus burgers, as well as vegetarian burgers, three different types of hot dogs, hand-cut fries with a variety of toppings, onion rings and custard-based shakes, floats, concretes and sundaes. You can have the veggie burger "green style," wrapped in lettuce instead of a bun. Or, if you just can't make up your mind, you can go with the Conflicted Burger – two patties, one beef and the other vegetarian.
In addition, there's wine and craft beer, most of it from local breweries, and a Coke Freestyle Machine, which lets diners mix and match potentially hundreds of different soft drink flavors.
For Jenkins and his wife, Sara, owning a burger restaurant is not all about making money. He said 10 percent of the restaurant's proceeds will go to support a ministry they are starting that provides help and support for children aging out of the foster care system.
"We want to help young men and women transitioning out of foster care during those critical ages of 18 to 25. It's something that's needed," he said.
And what's the origin of the name BurgerFi?
"It stands for the burgerfication of the nation," Lieber explained. "We wanted to change the way people eat hamburgers."
BurgerFi is located at 735 Coleman Blvd. Parking is available in front of the restaurant, on the first floor of the Boulevard garage and in an overflow lot. To learn more, visit www.burgerfi.com or call 843-884-6445.
By Brian Sherman