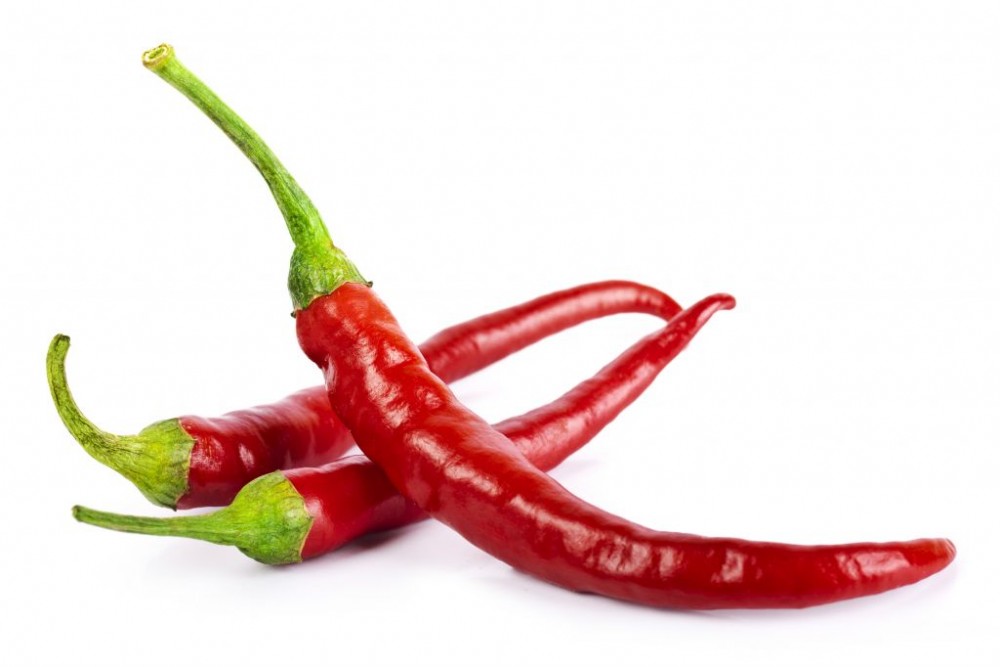 They say your taste buds change and develop every seven years, which makes sense to me because I haven't always been a fan of spicy foods. Now I can hardly stand a dish of grits or a serving of chips and salsa without the proverbial kick in the pants from a peppery sensation on my tongue.
It appears I am not alone in that sentiment. Lately, more than ever, folks in East Cooper are enjoying the opportunity to scout out pepper plants and grow them in their own backyard gardens. Some do it just for the sport and the chance to tell their neighbors; some look forward to creating scorching delicacies from these heat-packing vegetables.
"People use them for sauces and jellies – and each pepper has a different flavor to it," commented Emme Nichols, owner of Second Harvest Nursery, just up the road in Georgetown. Visitors to Second Harvest in the spring and early summer – roughly from mid-March until June – will find scores of hot pepper plant varieties, from pimento and tabasco to Hungarian wax, cayenne and, yes, ghost peppers. In fact, Second Harvest will be providing favorite nurseries around Mount Pleasant with pepper plants.
"For many of the hot pepper types, this is our first year offering them," said Jeff Boss, who works in the nursery at Royall Ace Hardware in Mount Pleasant and mentioned cayenne, habanero, shito, ghost and a few others as members of their pepper parade.
"There's quite a following for these peppers," he continued. "It'll be interesting to see who follows through and eats them. I'm not sure what they're expecting!"
Because peppers differ in spiciness, Glenda Bradley at Abide-A-While Garden Center in Mount Pleasant keeps a chart to share with her customers so they will know what the "burn factor" will be when picking out pepper seeds or a plant. She noted that two of the most popular (and mega-hot) varieties, the ghost pepper and the Carolina reaper, were not in existence a decade ago, and that the love of these insanely hot varieties is not likely to wan soon.
"People are cross breeding hot peppers to make them as hot as possible, and I think it's honestly for bragging rights," she chuckled. "They say that when you eat them, endorphins are released, and it's some sort of thrill."
Those seeking their thrill from the Carolina reaper, however, will have to look a bit harder – none of the local nurseries said they'd stock them, and even Emme referred to the locally-bred beast as "a liability."
"They want the Carolina reaper, but I'm not offering it," she stated. "Even with the ghost peppers, if you come in and buy a plant, I'll give you a stern talk about keeping those plants out of reach of pets and children. If you touch them and touch your eye, you're going to the ER."
Scared yet? If you're a pepper novice, why not take Glenda's suggestion and try out some less powerful – but just as tasty – peppers? One of her personal favorites is the fish pepper, an African-American heirloom from the 1800s that cooks would use to liven up fish sauce.
"It doesn't change the color of the sauce," she explained, "even though the peppers are red at peak maturity. For years, these peppers were a secret in the Chesapeake Bay area, and now they're making a comeback."
And while pepper shoppers can start scouring the local nurseries in the spring, it's best to grow them in the heat of summer – the hotter the weather, the hotter the pepper, according to Glenda, who also mentioned that it's mostly men and boys who are anxious to grow the hottest breed possible.
"It's all about these hot peppers for the men; the ladies come in and ask on behalf of their husbands and boyfriends," she said.
"It's kind of like beer," Emme mused. "People who grow up around these peppers come to understand them, respect them and love them."
By Denise K. James.
HOT Places to Shop in Mount Pleasant 
Abide-A-While Garden Center
1460 N. Hwy 17, Mount Pleasant
Phone: 843-884-9738
Royall Ace Hardware
883 Ben Sawyer Blvd., Mt Pleasant
Phone: 843-884-2551
Hidden Ponds Nursery
4863 N. Hwy 17, Awendaw
Phone: 843-345-0019
Sweetgrass Ace Hardware
3008 N. Hwy 17, Mount Pleasant
Phone: 843-884-0064