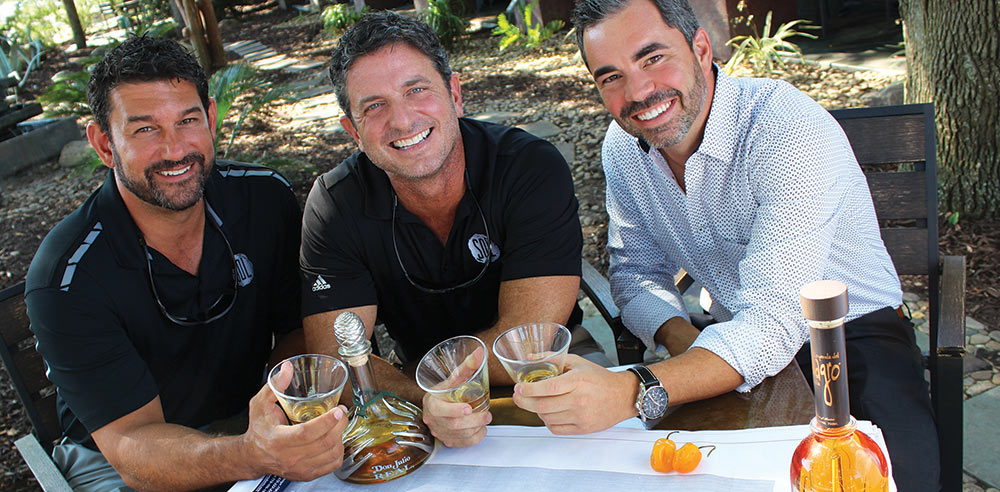 With the growing population of the Lowcountry, there is a need for more of everything – more houses, more restaurants and especially more SOL Southwest Kitchen & Tequila Bar. Fortunately, SOL recently announced plans to open a second restaurant in Summerville. The owners are converting the former Charleston Gold and Diamond Exchange into a chic new location, infused with the same Southwestern appeal and friendly ambience as their spot in East Cooper. Considering the promise of a sunny, 1,500-square-foot patio that wraps around the new restaurant, fans of SOL who live a bit farther north could not be more excited.
Owner David Clark assured me they are staying true to their roots, keeping the same menu and featuring the same fresh-squeezed drinks and flavorful food in Summerville. With a recent switch to all antibiotic-free and hormone-free chicken, as well as grass-fed beef, SOL has pledged to provide its patrons with the highest quality food. Even the bloody Mary mix is made from scratch, according to Clark, who ascribes the restaurant's success to its commitment to using fresh ingredients.
To illustrate, Clark shared how SOL purchased enough strawberries from Boone Hall Plantation to last through the summer of 2016 and flash-froze them to keep them available. That means every strawberry margarita and strawberry basil smash that passes over SOL's bar was made with juicy, local berries.
"You won't find a bottled juice in the house; we make everything behind the bar," Clark assured me. "Our facility is nice, but our food and drinks are what has made us popular. We treat the drinks just like the food."
Fresh ingredients do not end when strawberry season is over. The menu is always evolving to incorporate seasonal bests and feature new items that pair perfectly with the Lowcountry weather. Mid-September through October, the lauded prickly pear margarita, or "pink drink," as it is affectionately called, gets its time to shine. Made from prickly pears imported from California, this drink is a unique hit for East Cooper imbibers.
"Not many people like to mess with the prickly pears because they have so many seeds," Clark explained. "We remove all the seeds and drain the juice for use inside the cocktail."
The fuchsia color of the prickly pair margarita goes along perfectly with breast cancer awareness month in October, making it a seasonal staple. SOL and the featured tequila brand, Milagro, which means "miracle" in Spanish, did their part by raising money for cancer research at MUSC. Last fall, the pink drink helped bring in more than $3,000 in donations.
"We like to keep money local," Clark commented, adding that this year they hope to include the new location in the fundraiser.
With SOL's growth comes a snazzy new website, better suited to assist restaurant patrons. According to Clark, the updated site will be "more mobile-friendly, with better images of cuisine."
Overall, Clark and his partners are satisfied with the growth of SOL – and are continually inspired to discover new flavors and ingredients.
"We have evolved over the last couple years, just in the ingredients we've brought in and changed up," Clark mused. "Once people get a taste of food made from scratch, they want more of it."
To learn more, visit www.solsouthwestkitchen.com or call 843-388-4502.
By Samantha Sullivan