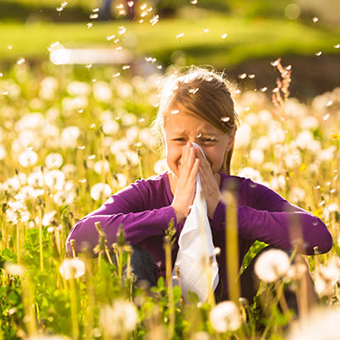 Dr. Bruce Ball didn't start out to be a doctor but, luckily for his patients, he took a postgraduate anatomy class and worked in an emergency room, where he discovered that he "was fascinated by multiple areas of medicine."
Together with his colleagues, he sees patients of all ages at Charleston Allergy & Asthma, treating a variety of conditions from seasonal allergies to asthma to immune deficiencies. He enjoys the challenges brought by each patient, which spur him to keep up with the most up-to-date information.
"Each day I'm thankful to see patients who have put their trust in us to provide the best health care we are capable of giving," Dr. Ball said. "However, if I didn't have great staff who treat the patients with respect and kindness and who also enjoy their jobs it is unlikely this award would have come in my direction."
Charleston Allergy and Asthma currently has three offices, with six board-certified allergists who are committed to excellence in patient care. Each one listens carefully to devise treatment plans that help pediatric and adult patients breathe easily and enjoy life to the fullest.
Although Dr. Ball does not suffer from allergies himself, he finds that many people "put up with bothersome allergy disease" that could be better controlled with an appropriate treatment plan designed by an allergy specialist.
"The most rewarding part is seeing my patients improve their quality of life," Dr. Ball said. "It is a privilege to work with infants, families and all age groups as we work to build treatment plans that yield positive results."
To learn more or to make an appointment, visit www.CharlestonAllergy.com.
by Barbara Millen Patrick.