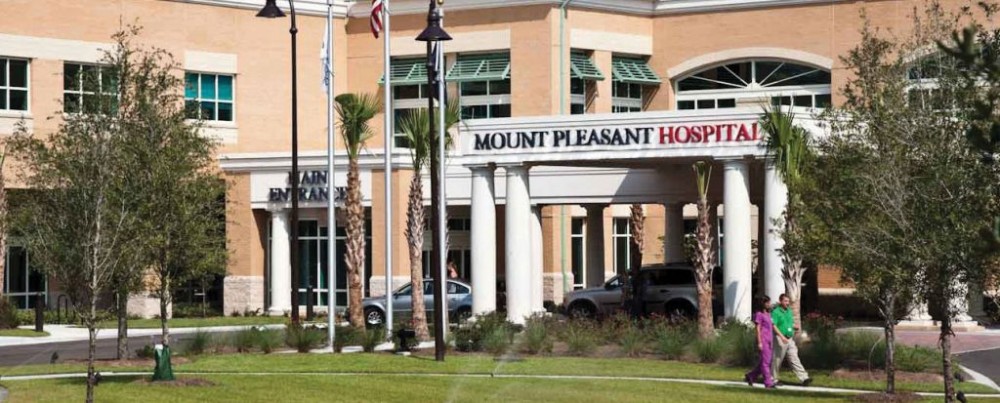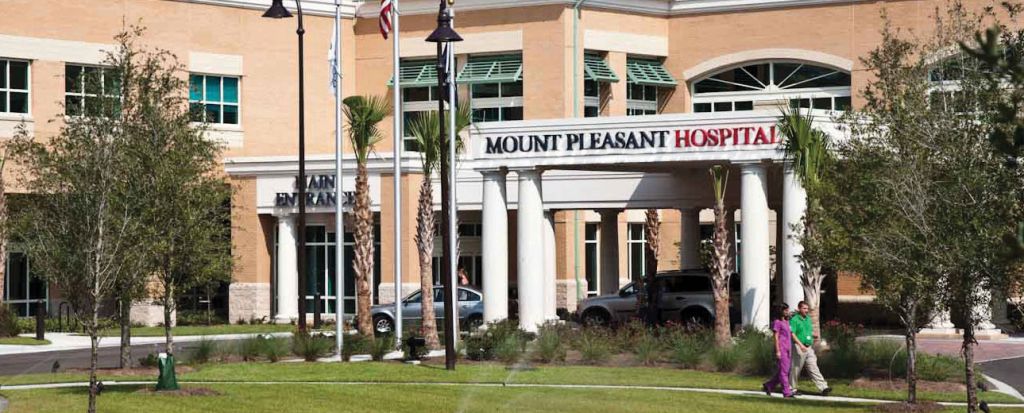 Health care is a complicated network of hospitals, doctors, nurses, therapists and other professionals. But one hospital East of the Cooper is designed to be more accessible, a part of the community and a place where health care is simplified for residents.
Just five years old, Roper St. Francis Mount Pleasant Hospital is setting a new standard. A spacious facility located in the northern part of Mount Pleasant, patients and visitors are greeted by the sound of quiet, which belies the bustle of activity in the emergency room, surgical suites and birthing suites. It is peaceful and calming, helping to reduce the anxiety many feel when they step foot in a hospital.
The staff is a finely tuned collection of professionals who work in sync with each other, much as the musicians in a symphony orchestra strive for that perfect performance. The doctors, nurses and support staff never miss a beat as they work tirelessly through their shifts.
"There is the expectation that the staff is proficient, but, equally important, they have a passion for what they do," said Anthony Jackson, the CEO of Roper St. Francis Mount Pleasant Hospital, adding that "this organization is extraordinary."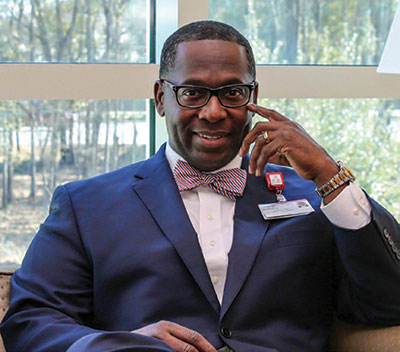 Jackson has been on the job only since January but is already orchestrating new ways to make this "top performing" hospital even better.
"People who have experienced our services won't go anywhere else," Jackson said. "We are beginning to see significant volume growth as a result."
His focus is on building awareness through holding town hall meetings that provide information on services the hospital offers and also ascertain the needs of the community. In addition to high-quality medical care, the hospital offers wellness classes and a healthy lifestyle program.
Although relatively new, Roper St. Francis Mount Pleasant Hospital has already achieved the honor of being named one (of only three – Roper St. Francis' other two flagship hospitals were also listed) of the top 100 hospitals in the nation for overall performance by Truven Health Analytics.
Jackson is proud of this achievement but not content to rest. He credits the staff and the leadership of Tavia Buck, who served as interim CEO. He is driven to maintain this level of quality care and to find new ways to engage the community.
"There's so much more to do," he said. "We hope to open a cancer center here in the future and have plans to develop a Joint Center of Excellence on campus."
As CEO, Jackson is enthusiastic about his new position and the prospect of enhancing Roper St. Francis Mount Pleasant Hospital's services, and he's delighted to be back in the Charleston area. A native of Aiken, he started his career studying to be a radiologic technologist at Trident Technical College. While there, he became an X-ray tech at Roper Hospital, leaving to join HealthSouth Corporation, where he spent 25 years in the diagnostic, acute care and rehabilitation divisions.
The lure of Charleston brought Jackson and soon his family – wife Kayren, daughter Brittney and son AJ – back to the Lowcountry. The job keeps him busy, but even a CEO takes some time off. He enjoys playing "at" golf and observed that one "can learn a lot about a person playing golf." And music may be one of his great loves and a talent as well.
"I enjoy playing a little bass guitar," he admitted.
Jackson sees a great future ahead for Roper St. Francis Mount Pleasant Hospital. He is genuinely interested in each member of his team and values their dedication and ideas.
"Embrace, engage and enjoy," he said.