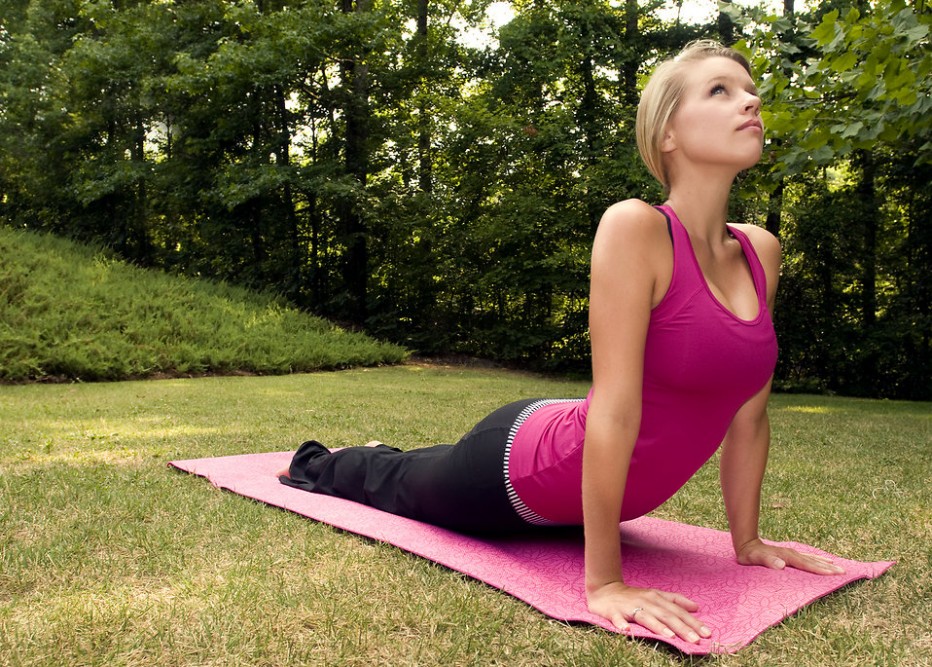 Often the pieces of modern life – from a busy job to a hectic family schedule – leave little time for thoughtfully prepared meals or going to the gym. It's easy to get stuck in an unhealthy place where things don't fit – as in your clothes or all the things you need to squeeze into a single day.
This is the time of year when a lot of us take a step back to re-arrange our lives with an eye toward getting into shape and living healthier, more fulfilling lives.
Weight loss is a puzzle that can be difficult to put together. An overwhelming amount of conflicting information exists, and it can be hard to determine which pieces are most effective or where to even begin.
We spoke to local experts, who help people lose weight and improve their overall fitness, about the keys to weight loss success and how to reach personal goals. Through experience and the most current knowledge of exercise and nutrition, these trainers broke down the essential pieces needed to build the perfect cocktail for losing weight and staying in shape.
For Andrew Duffy, owner of DUFF Training, located off Long Point Road in Mount Pleasant, there are three major components for success: the right type of compound functional exercises – meaning multi-jointed exercises that work the entire body; the right ratio and intensity of cardiovascular training; and sound nutrition (as in no fad diets).
"There are so many questions people should ask themselves when it comes to losing weight, but the number one thing is: Are they working out the right way? To create change in your body, you have to challenge yourself in the right capacity," said Duffy.
Meredith Nelson, owner of PrimeTime Fitness, has been helping the community get healthy since 2000. After 15 years on Sullivan's Island, PrimeTime recently moved to its new location on Ben Sawyer Boulevard in Mount Pleasant.
She said it is important to exercise every day with a variety of intensities and activities. Her workout schedule includes cardiovascular training at varying levels of intensity, which means interval training once or twice a week and lower-intensity training for a longer period of time once a week (this can be anything that gets the heart rate up and makes you sweat).
"Include strength training two or three times a week," Nelson said. "And stretch regularly. Mix it up – your body loves surprises!"
Patience also plays a role because the longer it takes to lose weight, the longer it will stay off.
"Be patient and stick to a healthy diet and exercise regularly (at the right intensity) and your weight loss is more likely to be permanent," Nelson advised.
At Iron Tribe Fitness, local owner Corky Alexander emphasized a similar balance between healthy eating and working out. He described the four-week introduction program at his facility, located off Johnnie Dodds Boulevard in Mount Pleasant, as a chance to guide participants into a healthy lifestyle by teaching them basic movements and how to eat right.
"It's about cutting out sodas and processed foods – cut out cookies, cut out doughnuts – and eating clean – meat, vegetables and fruit," he said.
Nelson echoed this simple philosophy: "Eat clean; eat real food, and don't eat too much of it."
Writing down everything you eat, or journaling, allows you to pause and think about what you're putting into your mouth, said Alexander. It's also a tool that holds people accountable for their food choices.
"Journaling helps create a new habit of eating better," he pointed out.
All three trainers agree proper guidance and support can aid weight loss efforts.
"It's very important to have your spouse, roommate, friends and family on board and supportive," said Duffy.
"Make sure you are using your time effectively," Nelson added. "Schedule a session with a personal trainer, or even get involved in group exercise for guidance and direction."
She also believes solving the weight loss puzzle requires drinking enough water (64 ounces a day) and getting enough sleep.
"Lack of sleep can increase your stress hormone cortisol, which can make weight loss difficult," Nelson said.
While each piece of the weight loss puzzle is important, you need to have the motivation and proper mind-set to maintain a new, healthier lifestyle in the face of temptation and the stresses of everyday life.
"We all have to be mentally prepared to stay healthy," said Alexander. "As a family man, for my kids and my wife, that's the motivation that keeps me going."
Duffy focuses on food, viewing it as fuel and thinking about how each item he consumes will benefit his body.
"I start my day off with a healthy breakfast. It sets the tone for the rest of the day," he said.
For Nelson: "Getting my workout in is top priority. It's how I stay physically and mentally healthy. I try to get at least 30 minutes of exercise every day."
The final piece of advice these fitness folk shared for losing weight is that consistency is key. Have a plan to exercise at least three days a week in order to see results.
"If you do it the right way and take it day by day and week to week, you will be a lot more successful," according to Duffy.
Just as each person is unique, so are the components needed to achieve individual weight loss goals. Find the pieces that fit right for you.
By Pamela Brownstein.