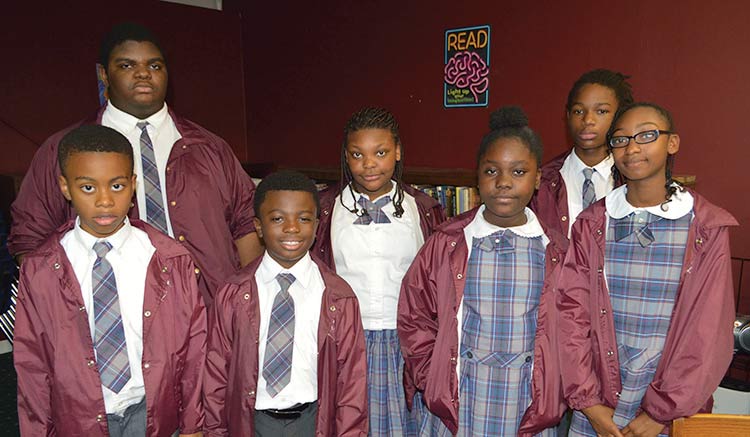 Imagine walking into a class- room that resembles the traditional, idyllic schoolhouses of the past – where a handful of rapt pupils are listening to a teacher deliver a lesson on which the foundation of learning is built. This is the vision that Dr. Fayrine Brown transformed into Capers Preparatory Christian Academy, an independent, nonprofit institution located West of the Ashley. Capers Prep welcomes students between grades K4 and 12 to a "back to basics" environment, bringing to mind the old rhyme about "readin', ritin, and 'rithmatic" – and making education fun and engaging as well.
"We teach traditional skills – mathematics, reading, handwriting and cursive," Dr. Brown commented. "We've found that basic skills fit all children, whereas technology may not."
Originally from Texas, Dr. Brown relocated to Charleston in 1978 and noted the need for smaller schools and meeting the individual abilities of students.
Though she spent years teaching public school, Dr. Brown dreamed of the day she could see her ideal school realized, and, in 2003, Capers Prep became a reality. Meanwhile, the students who have attended in those last 13 years have flourished.
"After not doing well at my previous school, I looked for something that would be more personal. For me, the smaller classes helped me focus," said recent Capers Prep graduate Kristina Venning, who completed her bachelor's in Biology at Francis Marion University and a post- bachelor's in Histotechnology at MUSC before finding work in a laboratory focusing on skin cancer.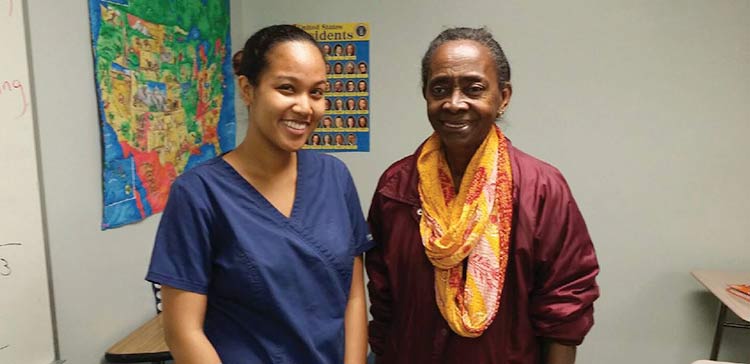 "Dr. Brown makes sure each student is doing the best she or he can," she concluded.
Beyond the foundation of reading, writing and math, students at Capers Prep experience a variety of other invigorating courses such as karate, ballet and even Mandarin Chinese. Interestingly, none of these are considered "electives" – students must participate to complete the school curriculum. The school building is home to a complete library and science lab, plus a technology lab donated by the Posey Foundation of Texas and outfitted with 10 HP computers, iPads and more. And then there's the traveling.
"This year we visited Mount Rushmore, Yellowstone, the Red Hills of Colorado and Bear Country U.S.A, and the year before we went across the country, from South Carolina to San Francisco," Dr. Brown reported. "Next year we're doing the New England states, then Hawaii in 2018. They've been as far as the Bahamas."
Yes, taking trips outside of the Lowcountry – at least a few per year, often with Freeman Tours, owned by Perry Freeman – is an important aspect of the curriculum. But it's not just a leisurely vacation; Dr. Brown and her faculty turn each voyage into a learning opportunity.
"On the smaller trips – such as to the Riverbanks Zoo or a Carolina Panthers game, for example – students enjoy the chance to care for the animals or learn about professional sports," she explained.
Approximately 50 students currently attend Capers Preparatory Christian Academy, with six teachers and seven volunteers assisting Dr. Brown in perpetuating the distinctive goals for the school and maintaining accreditation from the South Carolina Independent School Association. The faculty and staff strive to keep the environment "family based," and most of the parents stumble upon Capers Prep through word of mouth. As for funding, the school operates as a 501(c)(3) and garners most of it through donations and scholarships.
"Capers Prep differs from other schools because we operate outside of the box," Dr. Brown mused. "We're opening doors for these students."
To learn more, visit www.caperspreparatorychristianacademy.com or call 843-225-2892.