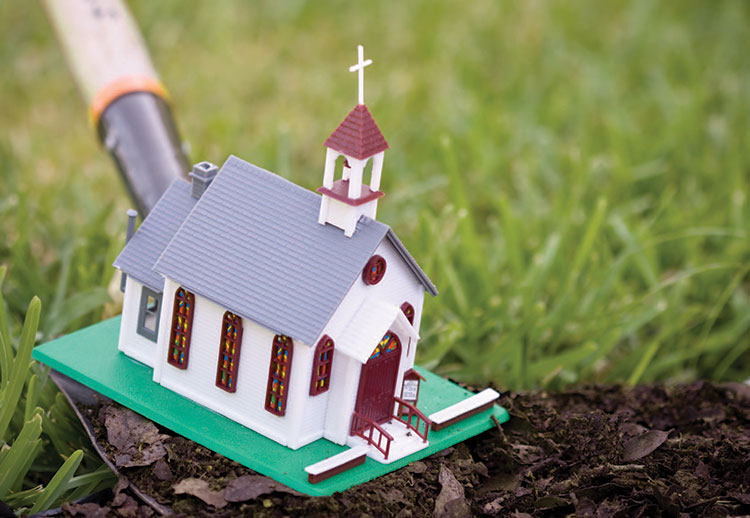 Have you ever wondered how a church comes into being – not necessarily the building that houses the church but the congregation, leaders and mission that come together to create a spiritual journey for all involved? If you engage in regular worship at a local church, there's a good chance your own church was "planted" by another. This phenomenon, known appropriately as "church planting," has taken root more than ever in East Cooper.
"When a church has been established for a long time, it might not attract newer members," said Chad Moore, senior pastor at the Church at LifePark in Mount Pleasant. "When you plant new churches, you reach a group of people that hasn't yet been reached."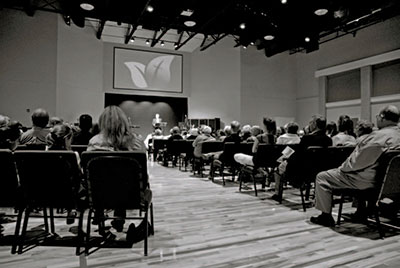 LifePark, about six years old and located near Park West, is one example of church planting in the area; not only did it begin as a plant of First Baptist Mount Pleasant, it's helping new churches get placed as well.
Just how many churches can one church sprout? Ask Steve Wood at St. Andrew's Church in Mount Pleasant, who came to East Cooper as an associate pastor for St. Andrew's – he's now the head pastor – and has helped start enough new churches for an entire diocese, of which he is now the bishop.
"We're part of the Anglican Church of North America, which came from the Episcopal Church – but 16 years ago this diocese did not even exist," said Wood, pointing out that the Mount Pleasant campus of St. Andrew's now has an office dedicated to planting churches, as well as numerous parish members who are passionate about planting.
Even St. Andrew's is not just one campus nestled inside the Old Village of Mount Pleasant. The church has sprouted three more locations in the Lowcountry – Park Circle, downtown Charleston and Goose Creek. Each campus, according to Wood, delivers the St. Andrew's message – with different pastors at the helm – and shares the St. Andrew's style of worship.
"Because St. Andrew's was healthy, we started three satellite churches as well as other churches for our diocese," Wood said. "We now have the reputation of being a church planting diocese. There's a huge need to plant and establish churches and to help struggling churches as well."
I asked how the leaders of St. Andrew's typically aid a struggling church; Wood replied that it's necessary to "meet with the leaders, understand the church's purpose or mission and try to get the church refocused on it."
Sometimes, though, a church has simply reached the end of its existence. When that happens, it's optimal for a new church to receive any resources that are left over.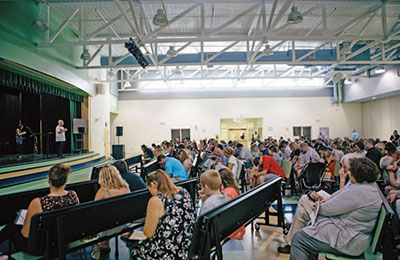 "Every church has a life cycle," affirmed Moore. "For example, First Baptist Awendaw could not continue as a church, thus its resources were given to First Baptist Mount Pleasant – then First Baptist Mount Pleasant grew LifePark, as well as the Church at Sewee Bay."
A similar passing of the torch occurred when Unity Baptist Church, formerly on Whipple Road in Mount Pleasant, bestowed its resources upon LifePark's newest plant, King's Cross Church.
"LifePark is now a church planting church," Moore pointed out.
Both Moore and Wood spoke about the "call" that a spiritual leader feels to begin a new church and how that call helps other leaders decide who will guide a fledgling congregation. Moore and Wood each came to the Charleston area to lead their respective churches and now find it fulfilling to help other pastors do the same with new plants.
"Chip (Robinson) was an associate pastor here (at LifePark) and felt called to pastor a church," said Moore. Now he's leading King's Cross."
"When it comes to church planting, we consider the demographics of an area, density and the leader's vision," said Wood. "The right leader will feel compelled to pastor a certain church."
Wood said his diocese will consider a church planting project once "50 people are willing to form a congregation." Though most of these early members are likely to live in the area where the church will take root, a few may come from established congregations. Both Wood and Moore cited leaders and members moving from a more established church to a less established church.
"Church planters believe we're all on the same team," Moore remarked. "It's not like big-box stores; there's no competition. It's all for the Gospel. And we want others to reach those we can't reach."
Once the leadership and congregation are in place, a fledgling church officially exists – whether it's meeting in a school cafeteria, a private home or a laundromat.
"A church is not a building," Moore emphasized. "It's a community of people. Sometimes the location of a church is temporary, and sometimes it's permanent."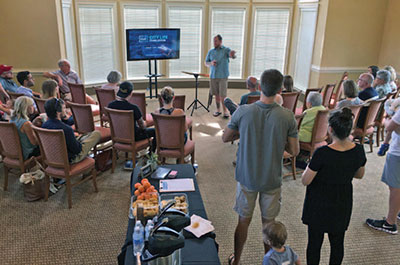 King's Cross, as one example, is meeting at Jennie Moore Elementary School in Mount Pleasant until their sanctuary is built. And St. Andrew's City Church – based on the peninsula – meets inside the Music Farm! Yet another new church in Mount Pleasant, City Life Charleston, is meeting at Dunes West.
"We are off to a very exciting start," said Robinson of the new King's Cross plant.
"We've been blessed with a great staff and dozens of fantastic, dedicated volunteers who are excited about our vision for Charleston and the world. We're averaging just under 200 people each week, including children."
"It's hard work, establishing a new church," Wood mused. "We've learned a lot from our mistakes. You often end up meeting somewhere other than a church building, and it's not always convenient. But it's like a start-up – a lot of investment and energy goes into it."
Wood, who still leads worship at the Mount Pleasant campus of St. Andrew's, visits the satellite campuses regularly and supports the growth of the diocese. Meanwhile, Moore has enlisted the support of LifePark for King's Cross as well as City Life Charleston – and looks forward to planting other congregations in the future.
"Church planting has been the most exciting thing I've done in ministry; I really like people," Wood enthused. "But it's hard. People get attached to the church they've been a part of, and it's a sacrifice to move on and form a new one. But the New Testament says to send out your best missionaries."
"We decided to plant King's Cross for two main reasons," said Robinson. "Because we believe strongly that the good news about Jesus changes everything, and because we know that even the fastest growing churches in our area aren't keeping pace with the population growth East of the Cooper."
By Denise K. James