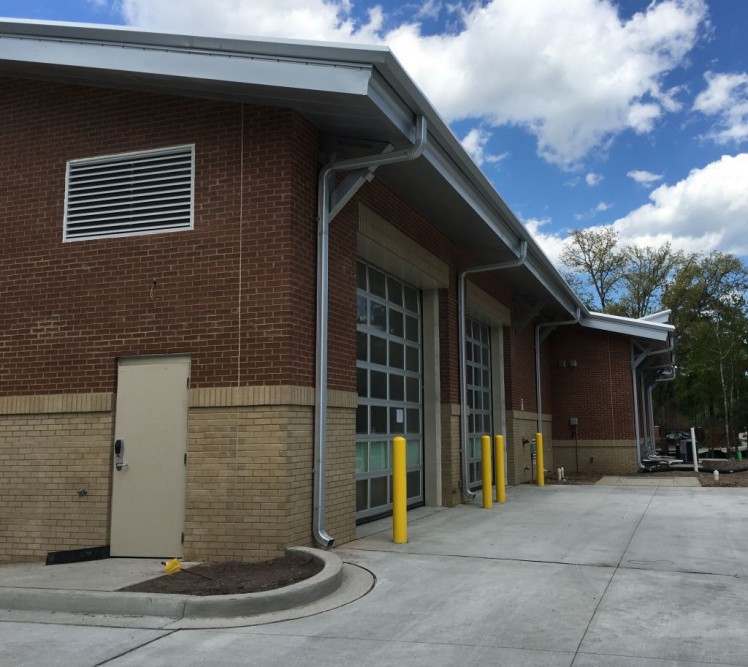 Population in North Mount Pleasant is quickly and steadily rising, as the beauty and culture of the area lures people to East Cooper. Among the many reasons this town is loved – aside from its rich history, friendly people and cuisine – is the genuine care and hospitality among residents. Growth and change are welcomed and embraced, but are we, as a community, fully prepared for the safety needs that a growing population entails?
The Town of Mount Pleasant is making sure that answer is yes.
Keeping a close eye on the changing needs of North Mount Pleasant, town officials have moved to open a new fire station, Station 6. Fire stations play a critical role in maintaining residents' safety and well being, even in non-emergency situations. Residents want to know they live in an area that is safe, well looked after and keeping up with the influx of families and individuals.
Fire Chief Herbert Williams elaborated on the significance of the new Station 6 to the area of North Mount Pleasant: "The new fire station will ensure the same level of fire protection and service that the rest of the community receives," he noted. "It will become a vital part of the surrounding area with interaction of citizens, firefighters, police officers, and involvement with Wando High School."
Currently housed in a temporary location, Station 6 will have a permanent address in middle to late June at 1301 Carolina Park Boulevard, across the street from Wando High School, and will be led by Senior Captain Glen Bayles.
The approximately $2.4 million dollar facility spans an estimated 9,400 square feet and will initially open with four firefighters per shift with the capacity to accommodate seven per shift if needed. Also contained within Station 6 will be a Mount Pleasant Police substation, which will provide more service from the police department to the surrounding area.
This boost in the number of safety officials distributed throughout North Mount Pleasant is bound to foster peace of mind; aside from just interacting with these officials in an emergency, North Mount Pleasant residents will be able to rely on firefighters and police officers in non-emergency circumstances as well.
"The area will receive outstanding response to emergency and non-emergency events," Chief Williams commented. "Citizens of Mount Pleasant having established, open relationships with fire-safety and law officials will be key in promoting safety and building trust."
The Town of Mount Pleasant now has seven stations total to serve the town — and Fire Department personnel are not ruling out the potential need for more in the future, especially if growth continues.
"If growth continues, we will review the needs and the demands on service from both fire and police, and if another station is needed, we will approach the Town's leaders with that information," Chief Williams remarked.
It is clear that the Town of Mount Pleasant keeps a watchful eye on the well-being of its residents. The establishment of Station 6 is an example of keeping pace with the exciting development and growth north of the IOP Connector.
Written by Helen Harris
Photograph Provided