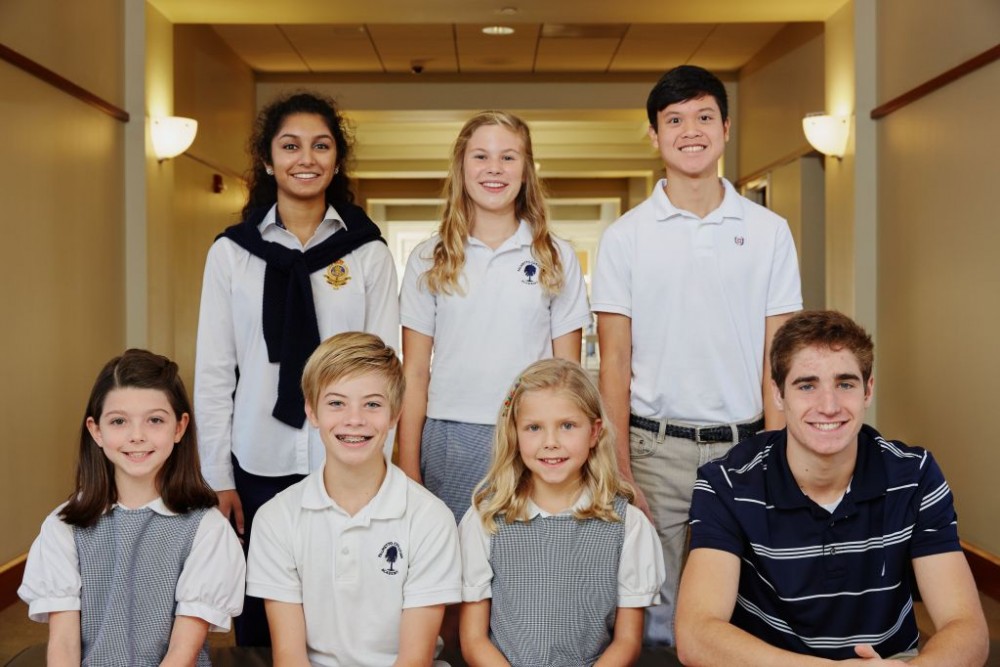 Since 1992, Palmetto Christian Academy has been shaping the lives of students through Christ-centered learning. What started with a few families trying to establish an ideal education for their children has blossomed into a school that is consistently voted "the best" in Mount Pleasant.
One man who has played a vital role in PCA's success is Dr. John Graham. As a parent invested in the school since its early years, Graham has seen the progressive growth of the institution and is spearheading a new project sure to add another dimension to PCA's vibrant academic environment. Plans for a brand new Student Life Center are underway and will soon mark another milestone in PCA's rich history.
"Our Student Life Center will be a state-of-the-art, multi-use facility. This will include a full-sized gym for sports events," said Graham. "We will have new classrooms dedicated to science, technology, engineering and mathematics courses in one wing, with another wing devoted to spiritual life classes and fellowship. On our campus, we will have a refitted area for performing arts and arts education."
Whether students desire to shoot hoops with a winning team or star in the school play, they now will have a new home in which to do it. This exciting facilities expansion corresponds with PCA's 25th anniversary. As the school honors those who have built a foundation of seeking excellence in all things, the Student Life Center will serve the next generation, building on a tradition of spiritual, academic, athletic and artistic excellence.
"PCA is a covenant school, in that we assist Christian parents in the education process," said Graham. "Our family joined the effort in 1995, just before our daughter started kindergarten. She was a member of the inaugural PCA graduating class in 2009 and has returned to PCA in order to realize her dream of teaching."
The fact that Graham's daughter returned to work at the very school she graduated from is a testament to PCA's tightknit community and its ultimate goal of helping future generations achieve greatness. Built on lifelong learning and unity, PCA strives to have a lasting impact that exceeds far past a student's graduation. Faculty members become true mentors, instilling priceless wisdom and always providing an attentive ear.
While spiritual development is a huge aspect of life at PCA, the extracurricular activities and outstanding academics are equally important. Wanting to craft an experience that caters to each child individually, PCA offers an array of sports and artistic projects for students to pursue. The Student Life Center will no doubt spark more engagement and bring about new ways in which students can express themselves and reach their full potential.
"As our culture becomes increasingly challenging and relativism is the norm, educational choice becomes critical," said Graham. "Our academics, athletics, fine arts programs and our achievement scores are competitive."
From humble beginnings with a modest enrollment of 25 students to a now thriving population stretching just beyond 600, PCA is proof that all things are possible with faith.
"The Lord has surely shown favor on our school," said Graham. "We desire to honor Him as we continue to grow our school to instruct our children and develop leaders for the next generation."
To learn more, visit www.palmettochristianacademy.org or call 843-881-9967.
By Kalene McCort.
Photo provided.