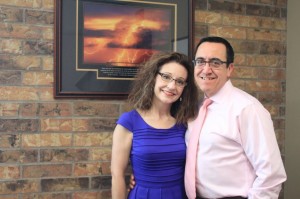 For 25 years, Palmetto Christian Academy has built a program that produces young people who are engaged and contributing. Christian service, distinctive academics and excellence in fine arts and athletics are hallmarks of this private school. The 2016-2017 school year ushers in an exciting era for PCA, including a 25th anniversary celebration, new leadership and a campus expansion.
The recent announcement of a new, state-of-the-art Student Life Center – complete with a gymnasium and a science and technology wing – has parents, faculty and students excited about the future at PCA. Adding to that enthusiasm, PCA families will celebrate the school's 25th anniversary with a new headmaster, J.D. Zubia, who comes from a strong background in both the corporate world and education. Zubia is thrilled to be leading an impressive faculty that strives to shape the hearts and character of its students.
"I am looking forward to working with an accomplished group of professionals who love their school, their families, their community and Christian education," said Zubia. "These are people who wake up in the morning excited about what they are doing, how they are doing it and where they are doing it. The partnership between PCA and East Cooper Baptist Church is remarkable – it is like something I have not seen before."
The tightknit group of educators and parents that built Palmetto Christian Academy into the bustling college preparatory school that it is today is getting a welcomed addition in Zubia. His passion for the job is evident in the excitement he expresses when it comes to joining the PCA family. As a teen, Zubia found great purpose in teaching the youth at his local church. While he would later spend two decades in the medical field, he ultimately felt God's calling into Christian education.
"The most rewarding aspect of education is having a small part in helping children find their way in life," said Zubia. "For me, it is even more rewarding to help kids find their giftedness and where that fits into God's big picture."
One of the factors that drew Zubia to PCA was the fact that emphasis is not only placed heavily on a rigorous curriculum but also on the extracurricular activities that foster growth for students.
"Kids all have unique talents, gifts, personalities and experiences, and all of those things are supposed to work together to produce good and productive citizens who benefit their communities," said Zubia. "We are producing students who will serve this community, whether now as volunteers during crises or later as local business owners or community leaders."
As the school prepares to celebrate a silver anniversary, it's a time of reflection and thanksgiving for the many milestones already reached, while planning and investing in the next 25 years and beyond.
"We are going to have a grand, year-long celebration of God's goodness and grace, of our alumni's success, of our parents and grandparents' support, of our church's faithfulness, and, of course, of our PCA staff's unwavering commitment to Christian education," said Zubia. "PCA is doing noble work not only for God's kingdom but also for the Mount Pleasant community."
Palmetto Christian Academy is located at 361 Egypt Road in Mount Pleasant. To learn more, visit www.palmettochristianacademy.org or call 843-881-9967.
By Kalene McCort.
Photo courtesy of J.D. Zubia.