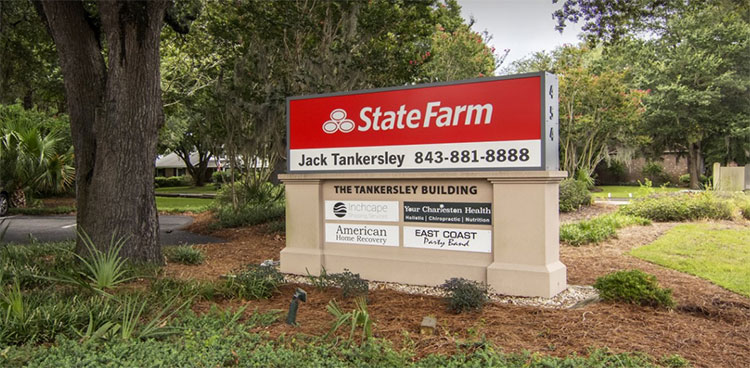 2017 will mark 60 years that state Farm Insurance and the Tankersleys have been anchored on Coleman Boulevard, helping the community come hell or high water.
"In 1957, my father became the first State Farm agent in Mount Pleasant. I began working in his office in 1974 to help my family after my mother was diagnosed with cancer," said Jack Tankersley. "I found I liked the interaction with people of all walks of life. Forty-two years later, I still love what I do."
In the 1980s, State Farm gave Tankersley an opportunity to open an office in the Upstate, but he chose to wait for an opening in his hometown.
"State Farm agencies are not franchises, so I did not inherit my father's business. My dad gave me the opportunity to work in his office, but the rest was up to me. State Farm appoints a new agent from a pool of candidates when and where there is a need," he explained.
Tankersley was appointed agent of record in 1989, just before Hurricane Hugo.
"That was quite a thing to live through. It was a difficult time for a young agent," he remembered. "Business stopped because we were in recovery mode. We concentrated on service and helping people. But it gave me perspective on what I'm really here for: helping my clients and writing checks. In the long run, it was that dedication to service that helped us grow."
Tankersley's father passed away in 1994. Today, his daughter Shea and son John have joined his team.
"It's very special to have three generations of Tankersleys working for State Farm on Coleman Boulevard for 60 years," he said. "A lot about Mount Pleasant has changed in that time, but, no matter what changes, we're here to help the community we call our own."
To learn more, call 843-881-8888.
By Anne Toole