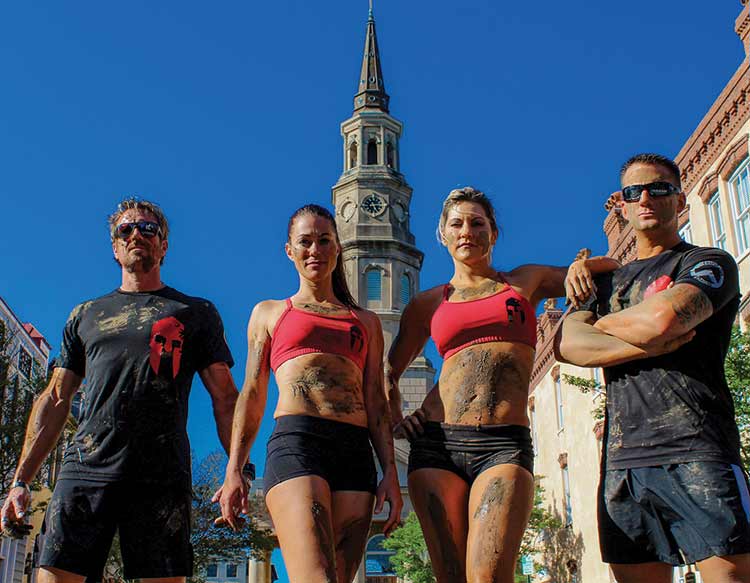 Fighting your way through muddy obstacle courses and repeatedly trying to scale a greased, Marine-style slip wall isn't exactly an ideal way to spend an afternoon. But for two Mount Pleasant couples, it's the ultimate cherry on top of their high-protein, low-carb shake. Adam Von Ins, Elea Faucheron, Stephanie Keenan and Stephen Siraco have built careers on pushing their bodies to the limit and then pushing some more. When the opportunity to be contestants on NBC's "Spartan Ultimate Team Challenge" and potentially win $250,000 presented itself, they couldn't pass it up.
The reality show is brought to viewers by the same masterminds behind "American Ninja Warrior." It's like an adrenaline-fueled take on "Survivor" but way more physically grueling. The competition takes 36 teams on a strenuous journey that tests their stamina by harshly putting them through the ringer and forcing them to reach inside for that last little bit of will and drive.
"We are pretty active people but learned rather abruptly how different our fitness level was compared to obstacle races," said Von Ins, who competed along with Faucheron, his fiancee. "After the Rugged Maniac, we both changed our exercise routines. I personally started by re-prioritizing my life and made my health number one in everything I did."
Von Ins was motivated to change his lifestyle after he and Faucheron took part in Rugged Maniac, a race held at Boone Hall Plantation – which offered just a taste of things to come. He wouldn't know it at the time, but his desire to increase his strength would ultimately prepare him for his experience in Atlanta, where an intense milestone in his career would be filmed.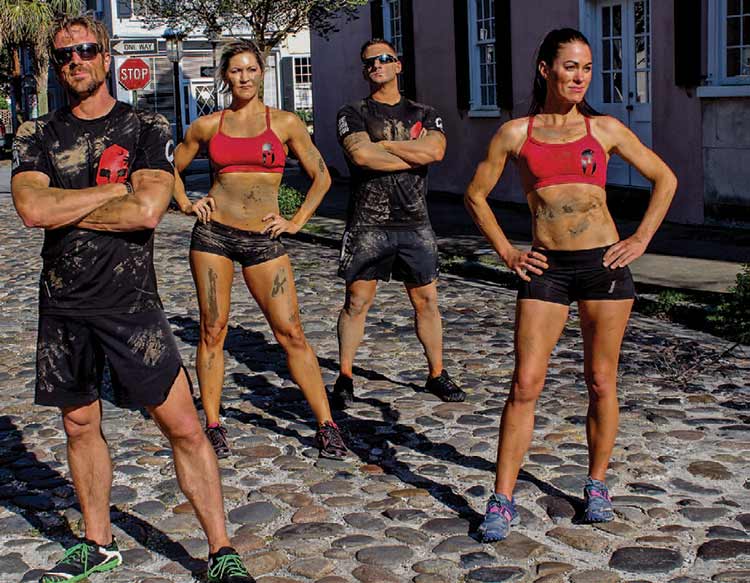 "I built a mini-obstacle course in our backyard and decided to take on an aggressive plyometrics training program," said Von Ins. "But at this time, we had no clue about the upcoming NBC Show."
Von Ins and Faucheron had crossed paths with their fellow contestants when the four were featured in Oblique Magazine. When Keenan and Siraco presented the other fitness-centered couple with the opportunity to be on the show, which aired June 30, they couldn't have been more stoked.
"We had just over four weeks before we were to arrive on location for competing and filming – barely enough time to make any drastic fitness improvements," said Von Ins. "So we went into Olympian mode!"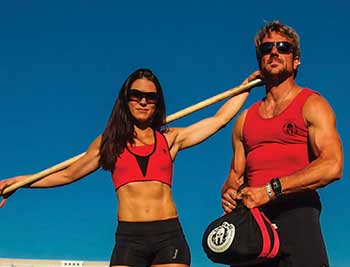 As luck would have it, prior to the show, Faucheron began to experience severe pain from tendonitis in her knee and elbow. In pure beast form, she pushed through with the help of area professionals.
"I received training advice from physical therapist Dr. Sarah Ellis Duvall, along with seeing local chiropractor Dr. Jodi Kennedy for dry needling and local massage therapist Nancy Montgomery," said Faucheron. "Between the three of them, most of my training required rest, highly specific strength training exercises and moderation. The key was not to overtrain and make everything worse, so I had to go into the show with what little training I had prior to being accepted. I had only been running and participating in obstacle course races for a year."
While all four local contestants obviously work out more than the average person, there were even some aspects of "The Spartan Ultimate Team Challenge" that made them question their endurance.
"While every obstacle was intense, the slip wall for sure topped the crazy charts," said Von Ins. "The obstacle leading up to the slip wall is the three-stage dunk wall. Here, I'm fairly certain they chilled the water. It truly felt like it was in the high 30 degrees."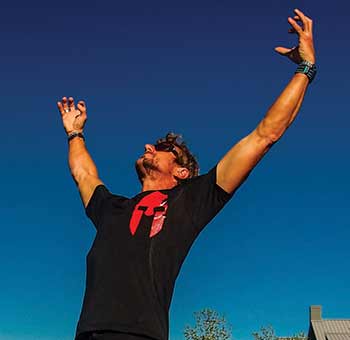 Von Ins experienced hypothermia while on location but made a speedy recovery. While their bodies were rendered exhausted from the daily challenges, the reward and sense of accomplishment felt by each member of the Charleston Warriors truly made all those aches and pains worthwhile.
"The most rewarding aspect of this experience was the opportunity to witness how this course challenged every type of athletic body. Yes, how you train is important, but heart and determination are paramount, and yet there is always that third unknown element. Only one team can be deemed the winner," said Faucheron. "Everyone else wins a once-in-a-lifetime experience, full of muddy stories and inspired focus for what is next for them."
Being on the show not only strengthened their physical endurance but made them mentally ready for the many curveballs life throws our way.
"There are so many life lessons that can be learned," said Keenan. "These races really do help you become immune to life's obstacles. It makes you feel so young and alive to use your entire body and complete courses that make you want to cry."
When they are not battling obstacle courses and competing for a substantial cash prize on a nationally syndicated show, you can find these couples working with others to ensure they truly embrace their healthiest selves by offering life coaching and physical training services.
"The obstacle course racing community is a special breed. We welcome uncertainty and pain," said Siraco. "We find comfort in discomfort. Quitting is never an option for us. Besides, our team name is the Charleston Warriors. Warriors don't need motivation. They just need a mission."
For more on the Charleston Warriors, log on to www.charlestonwarriors.com. To watch past episodes, log on to www.nbc.com/spartan-ultimate-team-challenge.
By Kalene McCort