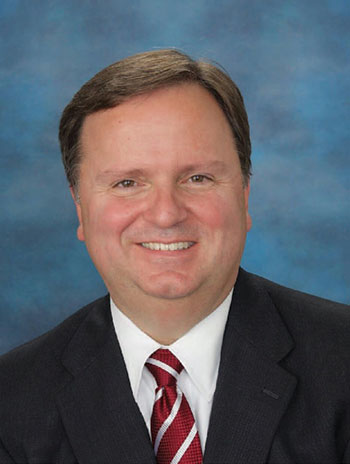 Twenty-six years ago, Tony Pope opened his own State Farm Insurance agency in Summerville. His goals were to provide reliable insurance coverage at a fair price with impeccable customer service. His office was so successful that State Farm selected him to be the first multi-office agent in South Carolina, which gave him the opportunity to open his Mount Pleasant office in 2012.
Pope became involved with State Farm shortly after graduating from the University of South Carolina. After a few years on another agent's team, he opened his own agency in 1990.
"Following in the footsteps of my grandfather and father, I always knew I wanted to run a business," Pope explained. "In college, I majored in Insurance and Economic Securities and was very fortunate to find an opportunity working for a State Farm agent at the age of 22. I still love what I do and look forward to coming to work every day."
Pope credited much of his agencies' success in the insurance business to his experienced staff.
"We have 22 outstanding team members," he said.
"Their attention to detail and prompt, friendly service is one thing that really sets us apart. Another big part of what we do is give back to the community. Not only does it help our team get involved and build relationships with our clients, but it allows us to help make a difference in people's lives right here in the Lowcountry."
His agencies have supported hundreds of organizations over the years. Pope served five years on the Charleston Regional Development Alliance Board and is a member of the Mount Pleasant Business Association and a board member of the Charleston Metro Chamber of Commerce. He also supports East Cooper Meals on Wheels, Wando High School, the Mount Pleasant Recreation Department, Mount Pleasant Rotary, East Cooper Montessori Charter School and East Cooper Breakfast Rotary.
When Pope opened his Mount Pleasant agency four years ago, he worked hard to ensure that quality business and client service would be an extension of his award-winning Summerville office. All five of his Mount Pleasant team members live in the Mount Pleasant community.
"It is an honor to take care of those in need when tragedy strikes. We offer competitive rates, one-of-a-kind, round-the-clock service and convenient access. We want what is best for our customers, so we take the time to find out what their needs are and find a product that fits those needs," Pope explained. "The Mount Pleasant community is a desirable place to live, work and play, and we are here to help our clients do exactly that."
Tony Pope State Farm Agency offers auto, homeowners, renters and small business insurance, life insurance, health insurance, banking products, annuities and mutual funds. For more information, contact the Mount Pleasant office at 843-884-3400 or online at TonyPope.com.