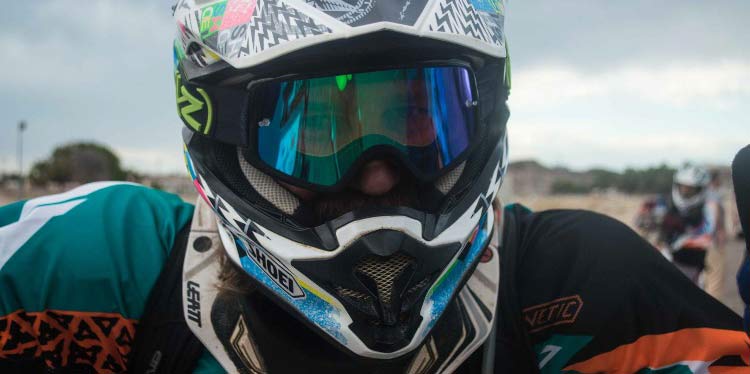 Clocking over 5,200 miles on a motorcycle through the red-dirt, uncharted paths of South America may not sound like an ideal vacation. But for Parrot Surf & Skate owner Angelo Vlcek, it's an opportunity he can't pass up. Never one to shy away from adventure, he has jumped at the chance to participate in The Dakar Rally 2017 – a 14-day-journey that tests patience, endurance and sheer will.
A variety of racers, from motorcycle riders to semi truck drivers, will all descend upon rocky and sandy terrain to brave the elements for that ultimate sense of victory. Fueled by adrenaline, Vlcek, along with a tribe of thrill-seekers, will dig their wheels into dried up riverbeds across Paraguay, Bolivia and Argentina come January 2017.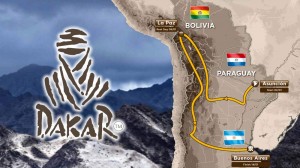 "I grew up watching Dakar as a boy in the Czech Republic," said Vlcek. "I have a real passion for the race and just how far I can push myself mentally and physically."
As for preparation, Vlcek credits his personal trainer with keeping him motivated and in shape. Athletic by nature, surfing any chance he gets, Vlcek admitted Dakar is still somewhat of an intimidating venture.
"Any time you spend on a motorcycle is a good time, but nothing prepares you for the actual race," said Vlcek. "I'm what you would consider an amateur rider. I do it as a hobby."
Only riding for several years, Vlcek has taken the love of the sport to new heights by jumping full force into races that challenge. His passion for riding was ignited when he did the Taste of Dakar in 2013 – a race throughout the sand beds of the Nevada desert, meant to simulate the actual experience. He's already journeyed on his motorcycle through parts of Mexico, Morocco and Patagonia.
While the varying views of regional wildlife and snow-capped mountains would have been ideal captures for Instagram, Vlcek explains that once in "race mode" your priorities shift.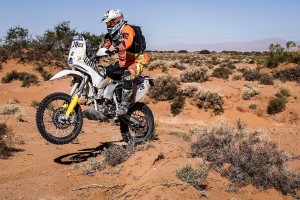 "Social media is the last thing you are thinking about," said Vlcek. "You could turn around and be faced with a four-foot drop. You have to be fully in the moment and aware of your surroundings."
As the owner of Parrot Surf & Skate on Coleman and co-owner of Channels, on King Street in downtown Charleston, he considers racing and riding to be somewhat of a meditation that helps him unwind from the stress of everyday life and responsibilities.
"When I'm on the bike, my head is 100-percent clear," said Vlcek. "I'm not thinking about anything else."
Never one to call himself competitive, Vlcek's main motive to do Dakar is about not looking back in regret on the chances he failed to take. Expressing the frustration that comes with seeing friends pass without fulfilling many of their life goals, Vlcek seizes each moment as if it were his last.
"It's the hardest off-road race in the world," said Vlcek, reflecting on Dakar 2017. "But it's definitely a bucket-list goal for me. I'll just be stoked to finish, but placing in the top 50 to 100 would be great."
Dakar not only takes a toll on the riders but on the bikes as well. That's why Vlcek keeps tools handy, in case he has to stop to deal with mechanical problems. The race path isn't marked out, which adds a whole other element to this off-road excursion. He also carries three liters of drinking water, along with a CamelBak filled with nutrient-rich minerals to prevent dehydration. In addition to the racers, seven airplanes and 10 helicopters, carrying 6,500 meals and 12,000 bottles of water, inhabit the sky miles above the competitors.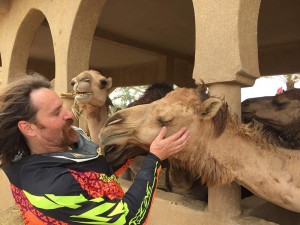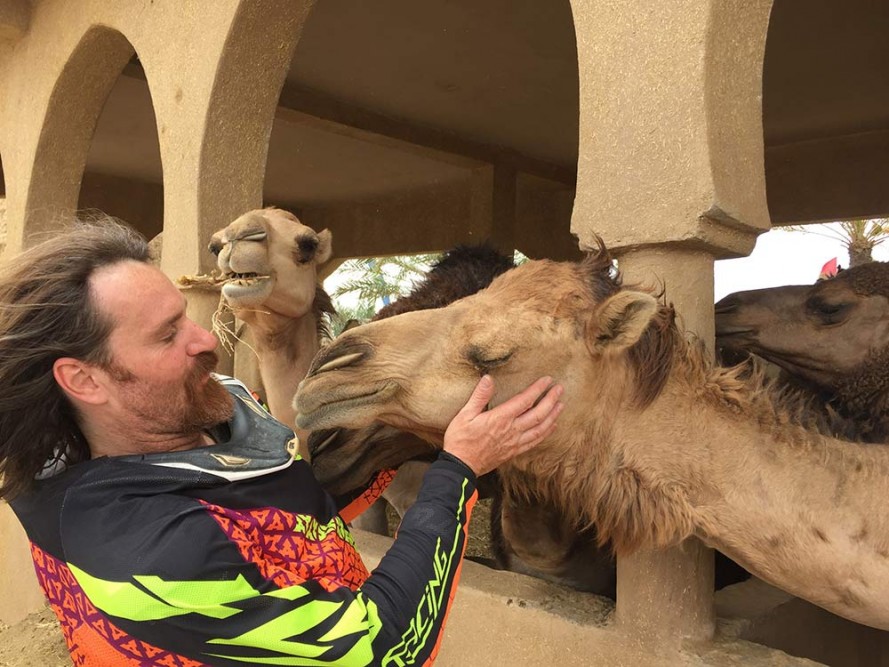 In addition to trying to eat right and work out at the gym, Vlcek will take a trip to Colorado in order to acclimate to the high altitude of Bolivia, one of race's stops. Pushing your body to the limit is one thing. Pushing your body to the limit at a whopping 4,000 meters above sea level is quite another.
"I'm fulfilling a lifetime dream," said Vlcek. "You only live once."
He credits the outpouring of community support he has received with helping him reach this incredible goal.
"I'd be remiss if I didn't thank my wife, Caroline, my family, Stokes Automotive, Red Drum Restaurant, Fender Mender, 3 Dudes Band, Premier Fitness, Channels of Charleston, Ryno Power, Carolina KTM, Battery Off Road Park, Spy Optics, Dr. Todd Overdorf with Integrative Health Solutions and all the local families and friends who have been supporting this dream for the past several years," said Vlcek.
While he has seen fellow riders overcome by injury and illness and forced to abandon races before reaching the finish line, fear is not his enemy.
"There are times when you are totally exhausted, beat up and questioning what you are even doing," said Vlcek. "But then you remember why you are there. You push through. You keep going."
By Kalene McCort