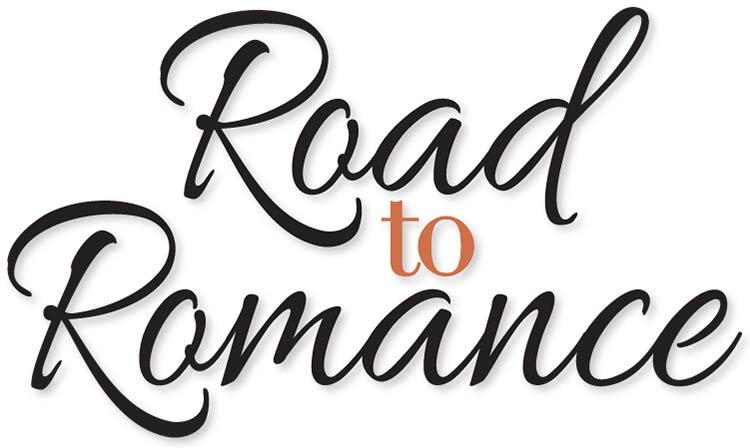 Classic tales of love are filled with intrigue and a healthy dose of conflict, and the locales where films are shot can become characters in their own right. Blooming cotton fields, oceanswept shorelines and azalea-clad plantations serve as the backdrop for lovers' embraces and heated tiffs.
The Southeast region provides many a storybook nook and cranny for directors to play with. Oftentimes, the South is the starlet – lighting up the silver screen with her natural beauty and unencumbered charm. Ever want to step inside one of your big screen favorites? Now you can. Grab your popcorn and consider this list a road map to all those magical movie spots that just can't be found on a studio set.
Dear John
The seaside town of Sullivan's Island looks as though it was made for the movies. From antebellum mansions that line Officers' Row to the colorful storefronts that make up Middle Street, it's no wonder parts of Nicholas Sparks' "Dear John" were shot here. In the film, a soldier named John, played by Channing Tatum, falls for the humanitarian-minded Savannah, played by Amanda Seyfried. The two spend a summer roaming the beaches and landmarks South Carolinians are sure to recognize. Bowens Island Restaurant is the locale of the couple's first date, and the beach at Isle of Palms is where the two share their first meeting, after John fishes Savannah's purse out of the water. To show appreciation for his gentlemanly act, she invites him to a barbecue, where her beach-side rental on Middle Street on Sullivan's Island can be seen in the distance. Shots of Hutson Alley and Rue De Jean also sneak their way into this 2010 blockbuster, while Fort Moultrie and The Citadel can be spotted as well. Resourcefully, the second floor of The Gaillard Center was transformed to look like an airport security checkpoint during filming.
The Notebook
In this other classic by Nicholas Sparks, Ryan Gosling plays Noah, a hardworking guy smitten with upper crust Allie, played by Rachel McAdams. Many a familiar Lowcountry location is caught on screen. The plantation house at Boone Hall is actually depicted as Allie's family's summer home in the film. A drive out to Wadmalaw Island will take you to Noah's home, located in the historic waterfront community of Martins Point Plantation. You can even re-create the canoe ride these two have through Cypress Gardens. Allie and Noah share ice cream and a stroll outside of The Old Village in Mount Pleasant. The American Theater, on King Street, is the location of the couple's movie date. Shots of the College of Charleston campus, the William Aiken House and the old Navy base all make their way on screen in this tear-jerker. The nursing home where Allie lives toward the film's conclusion can be found up Highway 17 in Georgetown.
Rich in Love
This 1993 flick may not be on your radar, but many a scene was shot in Mount Pleasant. For one, the Odom family's home is in The Old Village off of Pitt Street. Scenes of Wando High School, the Cooper River Bridge and Lowcountry docks overlooking Charleston Harbor can be found throughout "Rich In Love," which received mostly positive reviews. There are several love stories at the center of the film, which follows the Odom family through marriages, separations, births, heartache and reinvention. Ethan Hawke, Kyle MacLachlan and Albert Finney round out the cast.
The Prince of Tides
The South may still be mourning the death of famed author Pat Conroy, but his spirit lives on through his books. One such novel, made into a film in 1991, was "The Prince of Tides." While some scenes were shot in The Big Apple, sparkling marshlands can also be found in this captivating film. Nick Nolte plays Tom Wingo, a man with a traumatic childhood who falls in love with his suicidal sister's psychiatrist, played by Barbra Streisand. The movie opens with an overhead shot of the Beaufort River. Tom Wingo's mother's home was shot at the former Bay Street Inn, and the beach scenes were shot on Fripp Island.
Forrest Gump
While this movie may not necessarily classify as fitting perfectly into the romance genre, one thing's for sure. The relationship between Jenny and Forrest is one that warms the heart. Despite childhood trauma, the Vietnam War and drug addiction, these two crazy kids beat the odds and end up together. A road trip to Savannah is worth a visit to Chippewa Square, where you'll find that famous park bench where Forrest disperses wisdom and enjoys a box of chocolates.
Nights in Rodanthe
The sleepy, seasonal town of Cape Hatteras, North Carolina, provides the perfect setting for this story of second chances. Nicholas Sparks' "Nights in Rodanthe" tells the tale of two unlikely folks falling in love after a random meeting. Adrienne Willis, played by Diane Lane, steps in as an Outer Banks innkeeper for her friend. She finds herself renting out a room to Paul Flanner, a doctor played by Richard Gere, who is haunted by an unsuccessful operation he performed years prior. The multilevel, bohemian beach-side home is a definite eye-catcher throughout the film. Luckily for us, a real-life couple that happen to be diehard fans of the film purchased the home. They restored it after some storm damage and have opened it up to the public as a real inn where you actually can stay. The kitchen and a few other rooms have been redecorated to look like the ones pictured in the film.
Empire Records
While the storyline follows a group of zany record store employees determined to save their workplace from being bought by corporate bigwigs, there is plenty of rock 'n' roll romance to go around. Take for instance A.J., who finds himself completely infatuated, and intimidated, by his co-worker Cory, played by Liv Tyler. Cory Mason's sprawling Southern house can be found on Forest Hills Drive in Wilmington, North Carolina. The exterior of the actual record store depicted in the film is on Front Street. While it looks totally different in person, considering they built around it specifically for shooting purposes, true fans will want to make a pit stop here. It's a bar in real life called Buzz's Roost, and we couldn't think of a more perfect place to raise a pint and proclaim, "Damn the man; save the empire!"
By Kalene McCort