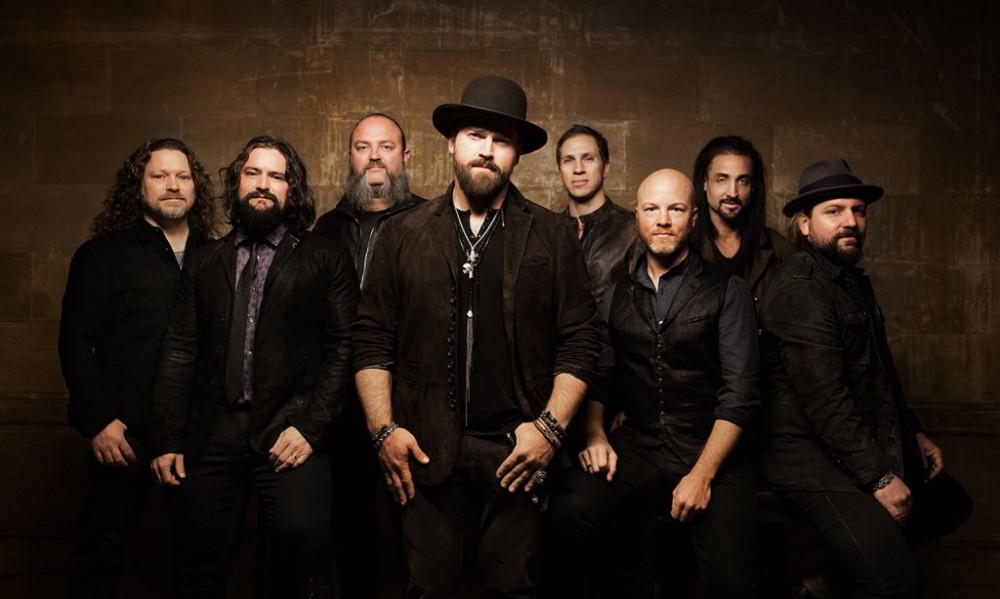 Now in its fifth year, the Lowcountry's own Southern Ground Music and Food Festival is set to rock Daniel Island to the delight of those who like their country gritty, their whiskey straight and their food options varied.
With arguably the most impressive lineup to date, this event may indeed attract more out-of-town music lovers willing to clock the miles in the name of rock 'n' roll. What started as the fairly modest brainchild of Zac Brown has bloomed into a springtime staple, set to reach a new standard come April. With The Marshall Tucker Band, Tedeschi Trucks Band, and Michael Franti & Spearhead rounding out the roster of scheduled acts, it's no wonder Rolling Stone Country has deemed this fest one of the "hottest of 2016."
"We choose these bands not only to make a good festival lineup but to also, selfishly, have some sets that we would flip out about as fans ourselves," said Clay Cook, guitarist for the Zac Brown Band. "We are fans first."
From co-writing songs with Grammy winner John Mayer to being an integral part of The Marshall Tucker band from 2000 to 2009, Cook's career is built on unbreakable bonds of artistry. Savoring time collaborating with his creative counterparts, he looks forward to the endless possibilities touring provides and specifically revels in seeing his tour bus roll into Chucktown.
"It's just a great place to have this event," said Cook, reflecting on the overall appeal the Lowcountry provides. "The weather is usually fantastic. It's easy to travel to. There's a bunch of fun stuff to do."
Fans can expect to enjoy local cuisine prepared with love by various Charleston-based chefs – culinary rock stars in their own right. Something tells me those cheesy grits and stacked barbecue plates will taste even better once paired with live tunes.
"Two central elements of our festival are music and food," said Cook. "I think the biggest win for us is if someone tries a dish they've never had and ends up really liking it, while listening to their new favorite band for the very first time."
Providing a platform for up-and-coming artists, The Southern Ground Music and Food Festival prides itself on showcasing the acts that most definitely deserve an attentive listen.
Take, for instance, Muddy Magnolias – a Nashville-based female duo whose harmonies have been known to bring the house down a time or two. Giving us vocals coated with crystalline tenderness and the occasional raspy roar, these ladies bring a fierce dynamic to every stage they share. In the vein of Aretha and Janis, their presence is unapologetic, raw and consistently captivating. Heartfelt, and at times gospel-esque, it's easy to see why these longhaired titans have received much praise. They are gravel and gusto; unfiltered emotion dressed in blue jean cutoffs and motorcycle boots. The very definition of powerhouse, Kallie North and Jessy Wilson are the sort of performers bound to make you rise, reach your hands toward the overhead blue and exhale.
Sam Bush, a maestro of the mandolin, is another welcomed addition to this year's lineup. You can't think of bluegrass, without thinking of this Grammy-award-winning artist, who has graced countless stages from Tennessee's Bonnaroo to Colorado's RockyGrass. He's shared the spotlight with the likes of Bela Fleck and Emmylou Harris, and, come April, this humble music man will bring his soulful presence to the Carolinas.
Kacey Musgraves has evolved into the country world's quirky yet unlikely darling. Hitting the scene with a rhinestone cowgirl edge all her own, she pairs the campy with the conscious in songs about acceptance and trailer park living.
Michael Franti & Spearhead, the high-energy renegades of peace and good vibrations, will be rounding out the primarily country, Southern rock lineup with their distinct sound. Over the years, Franti has become somewhat of a preacher of the people – weaving messages of hope, kindness and political justice against infectious beats.
Zac Brown has jammed with Dave Grohl, started his own record label and manages to make sure up to 200 fans are kept satisfied with a delicious meal prior to every show. The Southern Ground Music and Food Festival is a reflection of this Georgia native's desire to bring a bit of chicken-fried cheer wherever he goes. From starting his own summer camp for children with autism to branding his own line of barbecue sauces, there's really no telling what venture he will pursue next. Whatever it is, one thing's for certain: His fans will be there, eagerly awaiting the next project's arrival.
Come experience cold brews, sizzling tunes and festival fare that reaches way beyond those concessions of yesteryear at MUSC Health Stadium, on April 16 and 17. With a lineup that's as spicy and diverse as the eats offered, this is one gathering you're going to want to mark in your calendar. For more information, visit charleston.southerngroundfestival.com.
By Kalene McCort.
Photos courtesy of Southern Ground.