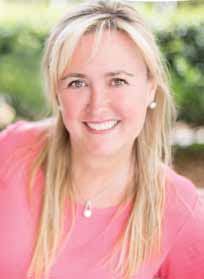 Accurate Chiropractic
3373 South Morgans Point Road, Suite 307
Mount Pleasant
426 W. Coleman Blvd.
Mount Pleasant
843-971-8814
www.mtpleasantchiro.com
Dr. Gina Courson is a chiropractor who received her undergraduate degree in business from the University of Georgia and her doctor of Chiropractic degree from Life University in Atlanta. Courson is certified in physiological therapeutics and cold laser therapy. She has practiced in Mount Pleasant for 15 years and shares two offices of Accurate Chiropractic with her husband. She is member of the South Carolina Chiropractic Association and Junior League and volunteers with various charitable organizations around the country. She enjoys outdoor activities and playing with her Great Danes.
Courson said that each year more than 15 million Americans choose chiropractic care for safe, natural and effective relief from back pain, neck pain, headaches, extremity pain, poor overall health, low energy levels and more. Because chiropractic treatments are primarily applied to the spinal region, many individuals incorrectly assume that chiropractors treat only back and neck ailments. While they do quickly and effectively eliminate back and neck pain, it's not the only goal. The objective is to restore and optimize health.
"When evaluating and treating patients, we take a holistic approach which includes identifying and correcting the cause or causes of the patient's health ailment. Chiropractors believe that correcting the cause of the problem provides significant long-term benefits over only treating the symptoms."
Accurate Chiropractic offers treatments that are extremely safe for individuals of all ages – from infants to 100-year-olds.
"Our treatments are safe because we only use natural and noninvasive methods of care. Research consistently shows that care from chiropractors is among the safest care available and is light years ahead of traditional medical care in terms of safeness," she explained.
By: Amy Mercer