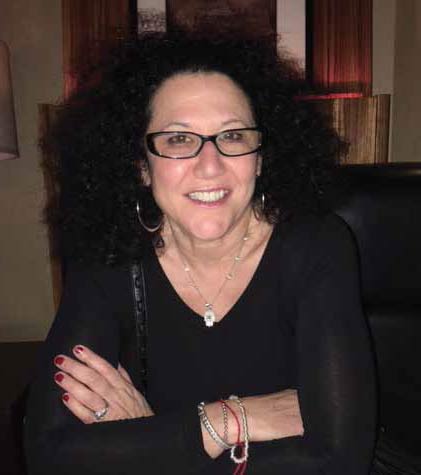 Juanita Greenberg's Nacho Royale
410 W. Coleman Blvd.
Mount Pleasant
843-329-6224
www.juanitagreenbergs.com
It's safe to say that Edie Edelson-Rabin has a lot on her plate. She's the owner of Juanita Greenberg's Nacho Royale in Mount Pleasant and a partner in its downtown location and Andolini's Pizza in Mount Pleasant with her husband Michael.
After waiting tables in Atlanta, she moved to the Lowcountry in 1991 to work for a friend's growing local restaurant group. At the same time, her boyfriend – now husband – owned an Andolini's Pizza in New Hampshire and wanted to open one in Charleston.
"We were dating and eventually I went to work for him. I said I wanted to buy the restaurant," she laughed. "We dated for five years, and it was only after we got married that he sold it to me."
Shortly after opening downtown Charleston's first Andolini's in 1992, the couple opened Juanita Greenberg's Burrito Palace in 1994, which moved to its current location on King Street four years later. Andolini's Pizza eventually grew to five locations, some of which were sold to other entrepreneurs. Juanita Greenberg's Nacho Royale is celebrating its fifth year of serving great margaritas and Mexican food on Coleman Boulevard in Mount Pleasant.
As a mother of two teenage girls, Rabin strikes a balance between raising her children and keeping up with the operations of three restaurants.
"I would be considered the 'detail person' of daily operations. I leave the management to the restaurant managers, who do it best," she said.
Instead, Rabin spends her time ensuring things are running smoothly at all three locations and keeping her team enthusiastic in what they do.
"I make my rounds to each location. Each restaurant needs different attention for different reasons. I love being able to pop in, say hello and make sure things are clean – that kind of thing. We're a family. I check up on them to make sure everyone is happy."
With more than 25 years working in the industry, Rabin loves what she does.
"The energy of the restaurant business is non-stop," she said. "I love being around the good people who work here and the customers, too. There's never a dull moment. It makes it fun."
By Anne Toole