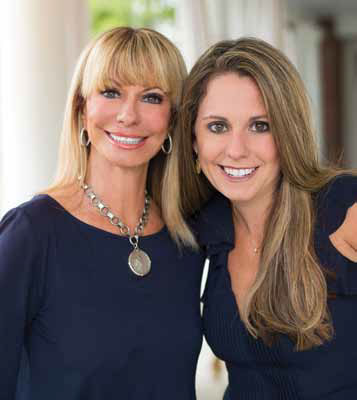 Carolina Lanterns
1362 Chuck Dawley Blvd
Mount Pleasant
843-881-4170
www.carolinalanternsandlighting.com
Carolina Lanterns was born when Jan Clouse was snubbed. While building her new home in 1998, she thought that gas lanterns flanking the front door would add the ideal finishing touch. At a local lighting store, the sales associate told Jan that gas lanterns would be more than her $3,500 budget and turned away to assist another customer.
Clouse doesn't accept "no" for an answer and searched until she found someone who could make gas lights not only for her home but for other houses as well. She bought all the copper lanterns she could and sold them out of the back of her car. From that humble beginning, Clouse has grown her company over nearly two decades to become the premier lighting company in the Lowcountry and beyond. Most of her 18 employees are ALA certified Lighting Specialists, offering a new standard of customer service.
"I went to Staples," she said. "I named the company on the spot and had business cards printed."
Clouse said she "groveled" to bring those first customers on board and many of those well-known builders have remained loyal. Today's clients, who have expanded beyond Mount Pleasant to Kiawah Island and even Turks and Caicos, tend to want whole home lighting designs.
Starting with a space in the Mount Pleasant Antique Mall, she stepped up to larger locations as her clientele expanded, ultimately purchasing and renovating the current location at the corner of Chuck Dawley Boulevard and Bowman Road.
Clouse's daughter, Jennifer Crider, has followed in her mother's footsteps.
"I worked in shipping for several years," Crider said. "It's an interesting business."
It has proved to be a useful skill since Crider joined this family owned and operated business 11 years ago. Currently she is preparing to open a new retail outlet, the Carolina Lighting Clearance Center, just off Clements Ferry Road. It will be a separate entity, offering lighting fixtures at affordable prices from a select group of vendors.
"One of my projects today includes negotiating shipping, both products coming in as well as delivery to customers," she said.
As vice president of operations and partner in the Carolina Lanterns Clearance Center, Crider's skills perfectly complement her mother's visionary thinking and sales expertise.
Clouse speaks highly of her daughter's hands-on capabilities. Crider handles the day-to-day operations, fielding advertising strategies, hiring new employees and seeking more efficient shipping options – literally whatever the day brings across her desk.
Clouse has earned her place in the local and national business community. She has gone from being a "fish out of water" to being a board member of the Charleston Trident Homebuilders Association. The list of honors and awards is long, but she is especially pleased to be included in Southern Living's 50th Anniversary celebration.
Clouse said, "I'm relentless. I love making sales calls." But she does know how to relax: "I like walking, working out, dinner with friends and reading."
In addition to her ever demanding role at Carolina Lanterns and its new Clearance Center, Crider has a domestic side and enjoys canning, running, boating and spending time with her husband, Charlie, and son, Hayden.
With Jan Clouse and Jennifer Crider as the guiding lights, the future of Carolina Lanterns is indeed bright.
By: Barbara Millen Patrick