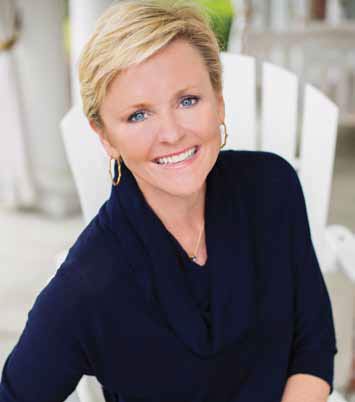 Woodhouse Day Spa Charleston
725 Johnnie Dodds Blvd.
Mount Pleasant
843-203-1772
www.charleston.woodhousespas.com
Woodhouse Day Spa Charleston is celebrating its first year anniversary, and owner and regional developer Kimberly Powell is feeling both reflective and inspired.
"As I look in the rear view mirror, I'm so grateful and proud of my amazing team, who truly carried me through some very tough days," Powell said. "Yet, as I face the dashboard, I am motivated and inspired by Charleston's entrepreneurial spirit and just want to hit the accelerator and explore unpaved roads."
And that's exactly what she's doing. There is already a great deal of interest by potential new Woodhouse Day Spa owners in Hilton Head, Savannah, Columbia and Greenville – areas which fall into Powell's territory. Powell herself owns 12 locations in all throughout the Southeast, including Mount Pleasant's, the largest Woodhouse Spa in the country at 9,000 square feet.
"I wanted to invest not only in the people of Mount Pleasant but the real estate as well. I'm here to stay, I want to give back, and it's important to me to be a part of this community in a meaningful way," she commented.
To that end, Powell is a member of the Chamber of Commerce leadership circle, The Center 4 Women, The Women of Renaissance Group and the Mount Pleasant Business Association and sits on the board at Thrive, an organization that protects victims of domestic violence. Woodhouse Day Spa Charleston donates to countless charities, and Powell has been involved in charity work all of her adult life.
Having met her Beaufort-born husband, Keith, in the Lowcountry in 1985, they both share a genuine love and respect for the area and its majestic landscape. They have co-owned Summit Industrial Flooring, based in the Midwest, for over 26 years. They recently launched Summit Garage Solutions in Charleston, providing high-end garage cabinetry and flooring solutions to help make your garage an extension of your home.
Powell's admiration of Lowcountry culture runs deep. She has always loved the art of sweetgrass basket making and Gullah art and history. Inspired by the candles in her spa and her respect and appreciation for sweetgrass basket weaving, she decided to launch a luxury candle line inspired by Charleston. The Chandèl candle line will represent the rich fragrance and sophistication of the Lowcountry, combined with the artistry and cultural significance of the sweetgrass basket. The candle scents are being created by renowned candle maker Frederick Bouchardy, and Kim and her business partner, Cara Florence, will be taking preorders beginning in May.
"This is my love letter to the Lowcountry, a place that has been very good to me since meeting my husband here at 15 years old," Powell explained.
Despite multiple business endeavors, it is clear that the spa is her baby. April 18 was the official end to her first year, and it appears as if things are going well. She received the 2015 Woodhouse Day Spa Horizon Award for best new spa and has just broken the record for the highest gross sales in a first year.
When asked how she did it, Powell was quick to answer: "Every day I just got up and focused on two things – my team and my guests, in that order. I just knew if I took care of people, they would take care of me. I'm beyond proud and protective of my Woodhouse family. They are everything."