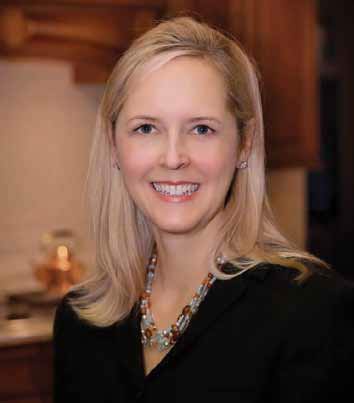 Spartina Cabinetry and Design Consultants
I'ON Square – 152 Civitas
Mount Pleasant
843-971-4882
www.spartinacabinetry.com
Opening her own business was something Melissa Koger Watson always knew she wanted to do one day when the timing was right.
The president and principal designer at Spartina Cabinetry and Design Consultants, LLC, comes from a long line of business owners, so she knows the drive it takes to get the job done.
After graduating from Converse College with a degree in Interior Design, Watson spent time in commercial and residential design in Atlanta and Charleston. She eventually settled in Charleston, where she was born and raised, and started working for a local company doing kitchen and bath design.
"Kitchen and bath was always one of my loves in design," she said.
Throughout her career, Watson also obtained professional membership in the National Kitchen and Bath Association and became an allied member of the American Society of Interior Designers.
It wasn't too long before the stars aligned and Watson was able to make her dreams of owning a business come true. Spartina Cabinetry and Design Consultants was opened nine years ago.
As for what she loves most about her job, Watson said, "engaging the client in all aspects of the design phase. I enjoy getting to know them personally and listening to their wants and needs. It's always rewarding to see the end product and have a satisfied client on the project."
Relationships are important to Watson in all areas of her life, and she credits her family and her church in aiding her success.
"The full and constant support of my family has always been in place," she said.
Watson also concentrates on building relationships within the community, serving on local boards and getting involved in regional kitchen and bath boards as time allows.
As a creative type, Watson is constantly looking for inspiration and said finding it feeds her soul. She enjoys cooking, travel, art and fitness and reads voraciously.
But its clear her biggest inspiration remains the people she works with each day. As she said, "I have such wonderful clients from all over that motivate me every day. I am truly passionate about what I do."
By: Anne Harris