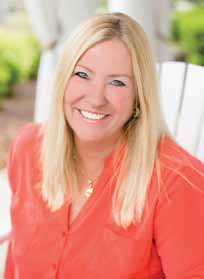 Swift Appliance
625 Johnnie Dodds Blvd
Mount Pleasant
843-388-7283
www.swiftappliancesc.com
Nancy Swift is quick to tell you that Swift Appliance is a family business. Her father was in the lumber business in New Jersey, and she learned the many different facets of running a business from him. With an associate degree in Fashion Merchandising plus a Marketing degree, she began working in retail and said her job at Nordstrom was a "wonderful retail experience." Their emphasis on customer service has been instrumental in guiding her through owning her own business.
In New Jersey, Swift's husband was a general contractor who was not only adept at building but at installing appliances. When they decided to move the family to the Charleston area, he suggested that she run a business. She saw a niche for a locally owned appliance store and, in July 2012, Swift Appliance officially opened for business in Mount Pleasant.
"When a customer comes in, I have a checklist," Swift said. "You have to feel customers out to guide them to the right purchase."
Swift works to assess the customer's needs and explained that "listening is important."
"A small retailer can be more accommodating," she said, adding that it is important for her customers to feel that they've not only paid a fair price but that she is accessible if issues crop up.
"My customers always receive exceptional customer service, product knowledge and the best price," she said.
Swift is best on the sales floor and genuinely enjoys the challenge of helping her clients find the right appliances for their lifestyles. Not only does she head a thriving business, but she is especially proud that a second location will open soon in Murrells Inlet. And they'll keep it all in the family, with her son in charge.