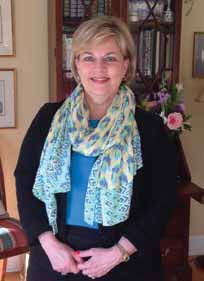 Southern Belles
280 W. Coleman Blvd
Mount Pleasant
843-881-1741
www.southernbelleschildren.com
The path to a satisfying and successful career is not always straight or easy to navigate. Susie Molony, owner of Southern Belles: A Children's Clothier, knows this all too well. After leaving her career in hospital pharmacy to get married, she became a stay-at-home mom who felt the need to fill her time and spent years building what was once a hobby into a thriving Mount Pleasant favorite.
Her hand-painted designs on children's clothing and accessories grew from being just gifts for friends to being sold at local and then national craft markets.
When traveling to national shows wore on her, Molony pursued a local storefront so she could spend more time with her family. She worked her way up from subleasing a small corner of a children's store to purchasing a children's clothing store. Southern Belles has been in the same location in Northcutt Plaza for more than 20 years.
"Owning your business is not for the faint of heart. It requires a great deal of time and energy," she said. "But I truly love what I do, and I get great joy from helping customers buy for their children. I try to offer something for every need and every occasion, making sure there's a price point to fit every wallet."
Aside from her array of children's clothing, gift items, shoes and more, Molony gives credit to her customers as the reason her store has been a favorite for more than two decades.
"Southern Belles has been successful not only because of my hard work and that of my employees, but also because of our wonderful customers' loyalty and support," Molony said. "Southern Belles has been voted Charleston's Best Local Children's Shop for the past 11 years. I never take that for granted. It's a huge honor that I cherish."
By: Anne Toole