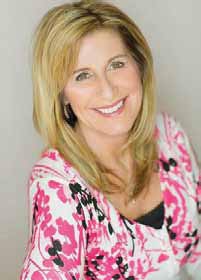 MODE of Mount Pleasant
976 Houston Northcutt, Suite M
Mount Pleasant
843-284-8977
www.shopmodestore.com/mtpleasant
Back in 2008, Tracy MacKellar's teenage daughter made an observation at her high school dance that would lead to a new life purpose – and a career in fashion – for the two of them.
"She noticed some students hadn't gone to the dance because they had nothing to wear," MacKellar explained. "We wanted to do something about it, so we reached out to family and friends to collect donated dresses."
The response from the community was "overwhelming," according to MacKellar, and, with that, Couture Girls Closet was born, a nonprofit boutique that migrated from their family living room in California to a 1,500-square-foot space.
"Even before the nonprofit experience, my husband and I have always had our own businesses," MacKellar explained. "We owned a pharmacy in California."
Eventually, MacKellar and her family moved to the Lowcountry, and the concept for Couture Girls Closet moved with them. The boutique is now locally operated by The Assistance League, and MacKellar, true to her new love for fashion, opened MODE in Mount Pleasant in July of 2015, following research on Entrepreneur.com. She liked how MODE specialized in fashion for all women, carrying nothing over $50 and sizes 0-24.
Since last summer, business at MODE has been smooth sailing, and MacKellar enjoys offering "designer fashion for less" to local ladies. Her future plans for MODE include opening a second location, likely in Summerville, as well as a third in West Ashley. But she assured me that she's taking it slowly, building clientele and reputation in the community through hard work.
"My advice to other women hoping to open a clothing boutique is to do the research," she emphasized. "Know your demographics, your price points and location. Also, get a great manager. Personalized customer service is important."
By: Denise K. James