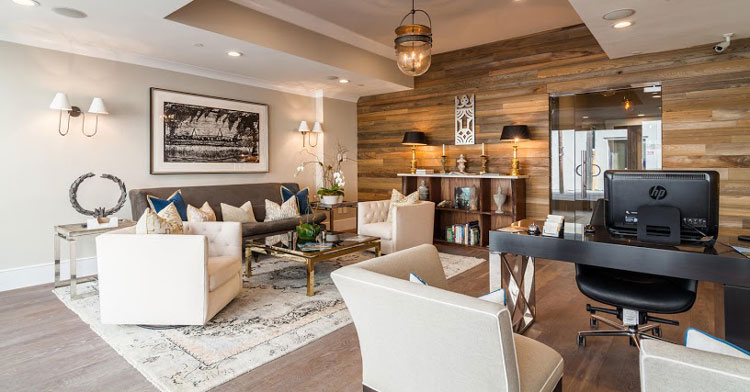 Real estate in the greater Charleston area is hot, and no one knows that better than Troy Barber, owner of King & Society, a boutique real estate firm located in downtown Charleston that brings together a wide range of real estate experts under one roof.
"We have all the different sectors to facilitate a real estate deal, whether that's buying, selling, property management or construction," said Barber. "It makes it streamlined and easy for customers."
The real estate professionals at King & Society help clients with buying and selling homes, building homes, rehabbing and flipping homes, staging them for sale, investing in properties and managing their rental property. They work with clients in Mount Pleasant, Isle of Palms, downtown Charleston, James Island, Johns Island and even down to Bluffton and Hilton Head on occasion.
Several real estate transactions under their belt, there's surely someone at King & Society who can make their Charleston real estate dreams a reality.
The 16-person team that makes it all possible includes several Realtors and agents, property managers, designers, a general contractor, an accounting manager and a director of facility operations. Each one is an expert in his or her field and all work seamlessly together to make every transaction as smooth and successful as possible. With their collective connections, experiences and insights, they're able to find opportunities and enable transactions that otherwise would not take place.
It's the expertise in so many areas that sets King & Society apart, according to Misti Cox.
"A lot of companies don't have long-term and shortterm property managers and a contractor on staff like we do," said Cox.
Barber believes that by working closely with experts in other areas of real estate, each understands their own area even better.
"We have an investment side of the business for flipping properties, buying properties and maintaining them as rentals," said Barber. "That is a strong suit of ours. It makes our agents better aware of what's out there, working with general clients."
In addition, King & Society owns and manages a boutique hotel downtown – the Quarters on King. The nine-room hotel is located at the corner of King and Society streets, just minutes away from some of the most popular sites and best restaurants in Charleston. Guests can use the extensive concierge services to arrange spa appointments, private carriage rides, an in-room private chef and much more. The luxuriously appointed one- and two-bedroom suites and lofts are a true home away from home and are perfect for both short and long stays. It's just one more way for Barber and his team to facilitate the real estate transaction process for out-of-town clients who are looking for somewhere to stay during their visit.
King & Society has accomplished a lot in a short time; it celebrated its two-year anniversary on Jan. 1. This year promises to be successful, with several projects on tap, including a couple of rehabs on Broad Street and others on Tradd Street, plus a new beach-front construction on the Isle of Palms.
Barber is proud of the team and what they've accomplished.
"They really know what they're doing in their sector of the business," he said.
King & Society is located at 93 Society St. in Charleston. To learn more, call 843-388-4674. The Quarters on King is at 292 King St. For further information, call 843-388-4374.