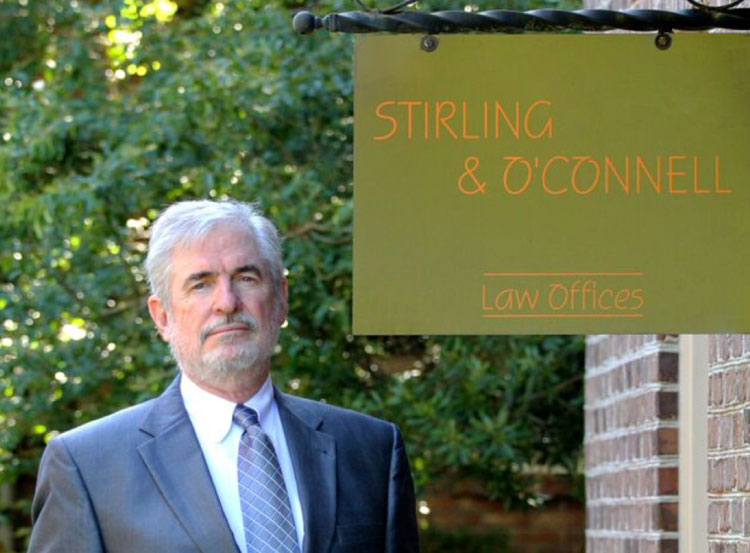 The nice lady sitting opposite him told of a very bad experience. She had been driving to a conference when another driver slammed into her car broadside. The impact was so severe that it had separated and splintered her collarbone, causing agonizing pain. A surgeon installed a plate and screws to repair the fracture. She wanted to know what kind of settlement she could expect from the other driver's insurer.
Long familiar with such cases and their outcomes and unwilling to inflate a figure just to be retained, Attorney Michael O'Connell said the final settlement might be around $40,000. Satisfied, the woman asked him to pursue the matter and, accordingly, he put the other driver's insurance company on notice that his client wanted compensation.
And then things got complicated. Over the course of several months, the woman's pain unexpectedly got worse. Her surgeon recommended and she underwent a second surgery to remove the plate and screws. A week after that surgery, while sitting at her desk, she heard a "pop." Her collarbone had broken again. Shortly thereafter, she had a third surgical procedure during which the surgeon reinstalled a metal plate and screws and did a bone graft.
Understandably upset about the pain and temporary disability she endured, she met with O'Connell again, this time to say she wanted a six-figure settlement. O'Connell then went to work.
In the end, he struck a deal with the other driver's insurance company that paid off her health insurer, workers' compensation insurer, legal fees and expenses and gave her a six-figure check. She was well-satisfied.
Following service in Army Intelligence in Vietnam, O'Connell hit the books at the University of South Carolina School of Law, graduating in 1975. He's been fighting for his clients in civil, criminal and family courts ever since. As an assistant public defender in Richland and Charleston counties, as chief public defender for Charleston County, as an assistant federal public defender in Charleston and since he has been in private practice, he has handled thousands of criminal cases ranging from larceny to robbery to murder; he has even defended sailors in courts martial.
In 1996, he joined with his wife, noted family practice attorney Ann Stirling, who, after years of working in partnership together, is now enjoying a well-earned retirement. In the course of his legal advocacy, O'Connell has handled cases in many of the Palmetto State counties and argued before the South Carolina Supreme Court, the South Carolina Court of Appeals and the 4th U.S. Circuit Court of Appeals in Richmond. Further, he has served as an adjunct professor of Political Science at The Citadel.
As a measure of respect by fellow members of the bar, O'Connell was awarded the Gedney M. Howe Jr. Award for Public Service. Since 1997, his peers have annually voted him among "The Best Lawyers in America," and he has received the highest ratings for professional ability and ethical standards from the Martindale-Hubbell Peer Review service, considered the gold standard in attorney ratings.
When not serving his clients, O'Connell can often be found playing mediocre golf on the Charleston City Course, checking off items on the endless honey-do list or spending time with his grandchildren.
Stirling & O'Connell is located at 749 Johnnie Dodds Blvd. in Mount Pleasant. To learn more, visit www.stirlingoconnell.com or call 843-577-9890.