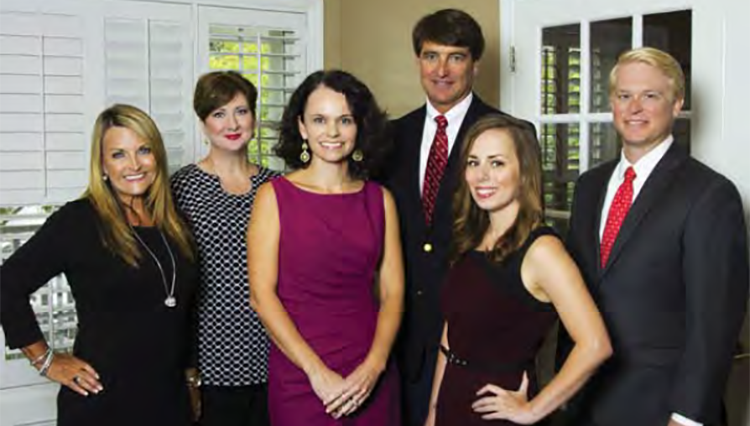 The notion that bigger is better isn't always the case. Pearce Law defeats this idea with a professional staff and nearly 30 years of experience.
"We have the best staff in the Charleston area," said Dixon Pearce, owner of a firm that has served the Lowcountry and the entire state for a decade. "We are not a high-volume firm, so our attorneys are supervising staff work more closely. You don't want to hire the cheapest firm in town to handle the largest transaction of your life."
Indeed, for most Americans, a home purchase is the biggest purchase of their lifetime.
South Carolina law requires an attorney for all real estate closings.
"In our state there will not be a title company involved in a residential closing other than the closing attorney," Pearce explained. "And these days, there are more federal regulations and lender closing procedures that are cumbersome. Among other things, lenders require scanned signed documents to get funding approval, and that can extend the amount of time it takes to close. So the effort on our end to set up and close is twice what it was 10 years ago."
The real estate market in the tri-county area has recovered more quickly than in other parts of the country, and therefore the need for a quality real estate attorney is immensely important. Individuals who had the unfortunate experience of losing their home years ago are back in the market.
"Many people who got foreclosed are able to borrow and purchase again. You can repair your credit fairly quickly. Owning is still smarter than renting in most cases.
Don't be scared to try again," advised Pearce.
It is important to speak with a lender and get prequalified before you go shopping for a home. At this point, figure out a price range you can afford and hire a Realtor or real estate attorney to help find and investigate properties.
"You should research values and make sure your offer is reasonable. Too low is a waste of time and too high is a waste of money. The property may not appraise high enough for a lender," Pearce explained.
It is essential that buyers adhere to deadlines in the contract, such as when to apply for final loan approval and inspections. Thrifty buyers should shop around for homeowners insurance because premiums can vary greatly. Also, if flood insurance is required, it is usually easier to assume a seller's policy because premiums are regulated by the federal government and should be the same all over. However, if you need a new flood policy, you are required to get an elevation certificate from a surveyor, which can cost as much as $500.
"Try not to schedule your move-in the same day as your closing because delays are frequent, especially under new federal regulations," said Pearce. "Be prepared to be delayed. Many closings are dependent on the sale of one's former home. If that one is delayed, and you need that money to purchase the next home, the second one gets delayed, too, and that seller has the same problem."
Pearce credits excellent service, quality work and a dedication to problem solving for his firm's longevity in Mount Pleasant.
To learn more about purchasing a home or if you need representation in your real estate closing, call 843-972- 0860 or visit www.Pearce-Law.com.