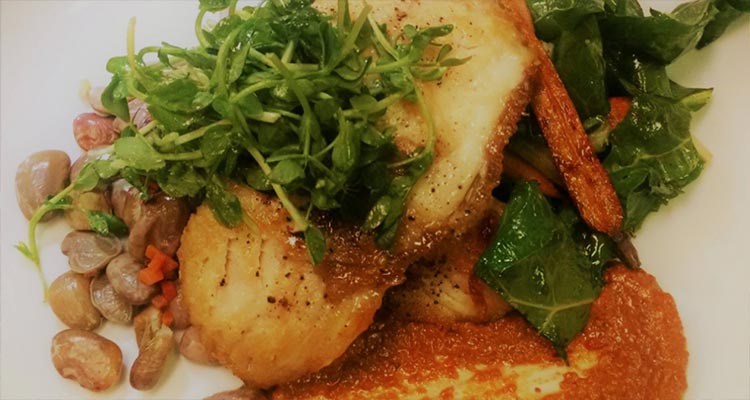 Mark and Adrienne Ciaburri started from scratch when they renovated and moved into the building once occupied by La Hacienda, and they do the same every day at Congress, preparing meals from fresh, local ingredients.
The Ciaburris both have nearly two decades of experience in the restaurant business. They met when they were working at an eatery in Austin, Texas, located just off Congress Avenue. The name has another meaning, though – a gathering, in this case of good tastes.
Congress opened its doors in February 2016. Adrienne described their fare, prepared by her husband the chef, as new American, with a heavy Italian and Mexican influence. She added that the food at Congress is "incredibly different."
"You're not going to find Mark's food anywhere else in Mount Pleasant," she commented. "If people try it, we generally win them over."
The signature dish at Congress is Housemade Tagliatelle with venison and pork.
"It's chunky and meaty, and the noodles are made fresh every day," Adrienne pointed out.
Chile Relleno also is a favorite among Congress' loyal customers.
Congress is open for Sunday brunch and dinner every night except Monday. Happy hour runs from 4:30 to 6:30 p.m. Tuesday through Friday, featuring two large tacos for $6, while on Wednesday, bottles of wine are available at half price.
Congress was rated among East Cooper's best new restaurants by the readers of Mount Pleasant Magazine. Now the Ciaburris have their sights set on making their business a local landmark.
"We strive to be a neighborhood gem," Adrienne said.
Congress is located at 1035 Johnnie Dodds Blvd. in Mount Pleasant. To learn more, call 843-654-9210.