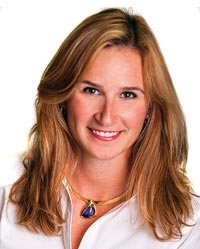 Heather Bosse, a State Farm Agent and owner of the Bosse Agency, leads a staff of five fully licensed team members who look forward to serving the Mount Pleasant community every day. In response, her clients voted and Heather Bosse was chosen as one of the top insurance agents East of the Cooper.
A second generation State Farm agent, Bosse continues the work that both her parents chose to do by offering auto, home, property, business, life and health insurance, as well as several financial services.
"We have been a part of the Mount Pleasant community for nearly a decade. We work hard to take care of our current clients, but we're always excited to work with new clients as well. We feel passionate about helping families recover from events such as the recent floods, Hurricane Matthew or any other catastrophic events in their life. We are always here for our clients," Bosse explained.
Recently, Bosse gave birth to her fourth child, just days before Hurricane Matthew struck the East Coast. While she did evacuate with her family, the Bosse clan made a quick return to the agency and immediately set to work assisting clients. In fact, it was a family affair. While newborn Ryan slept in her temporary nursery, Heather's husband and older children assisted with debris cleanup and providing snacks to clients who stopped by the office with insurance questions.
"We have wonderful clients, and we are proud that they would take time out of their day to vote for us," said Bosse. "We just love our clients."
To learn more about the services provided by The Bosse Agency, visit www.thebosseagency.com or call 843-884-8119.
By Stacy Domingo