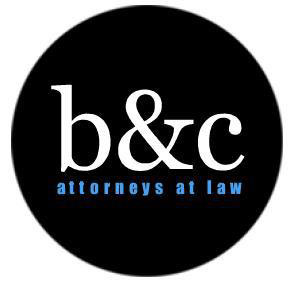 Estate Planning is one of those important life obligations that often gets put on the back burner indefinitely and sometimes is ignored altogether. In fact, over one-half of Americans do not have a will. On the other hand, real estate transactions can be similarly cumbersome but are a necessary part of buying or selling real property. Butler & College, Attorneys at Law, not only focus their practice in estate planning and real estate transactions, they also strive to make those processes as painless as possible for their clients. That's one of the reasons they are one of Mount Pleasant's favorite law firms.
"Having an estate plan in place allows you to decide how your assets will be distributed upon your death and who will take care of your minor or disabled children. Proper planning can also help your beneficiaries avoid a lengthy and stressful probate process," explained Sarah Miller, an estate planning attorney with Butler & College. "The estate planning process can be complicated and very difficult to think about, but is an important step. Every client's needs are different, and there's no one-size-fits-all plan, so that's where we come in. We're here to help each of our clients and their families."
Butler & College offers free consultations to those interested in learning more about estate planning options and costs involved.
"Our goal is to make the planning process as easy as possible while addressing the individual needs of each of our clients. We work with clients to create or update anything from simple wills to trusts, health care documents, powers of attorney, deed work and setting up LLCs. It is so important to have everything organized and documented correctly," Miller said.
Another reason Butler & College was voted one of the Best Of Mount Pleasant is the attorneys' dedication to a high standard of client service focusing on quality over quantity of clients.
"A lot of our clients are younger, and many are growing families with young children. We understand how hard it can be to arrange time off of work or juggling a sitter or day care schedule to come in and meet with an attorney, so we often offer phone consultations to allow for flexibility," she said. "Taking care of clients is our number one job, and that's what we do best."
Butler & College also provides residential real estate closing services, which occasionally go hand-in-hand with estate planning and probate matters. By focusing their practice on real estate transactions and estate planning, the attorneys are significantly educated and experienced in those areas and are able to stay current with the latest industry trends.
The attorneys at Butler & College ultimately seek to provide real estate and estate planning needs in a manner that is honest, affordable and service-oriented.
For more information about Butler & College, visit their website at www.bandclawfirm.com, or call attorney Sarah Miller at 843-225-3167.