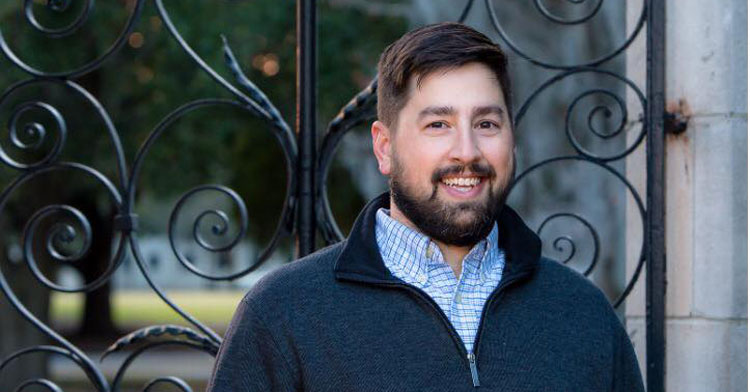 In the often emotional and complicated world of residential real estate, Del Shaffer of Carolina One Mount Pleasant is a friendly, patient and knowledgeable guide.
Shaffer's Lowcountry roots run deep. His father, Skipper Shaffer, was a shrimper on Shem Creek, and his great-great-grandfather opened Henry's Restaurant downtown on Market Street in the 1930s. Shaffer graduated from Wando High School in 1997 and The Citadel in 2001.
For Del, being a Realtor is more than buying and selling homes for clients.
"Real estate starts with people and relationships," Shaffer said. "I care about how a home can best fit someone's family or lifestyle. A home purchase is a major event, and people need to know they have an advocate watching out for their best interest. That's why relationships are so important to me."
Shaffer loves Mount Pleasant and is always finding new ways to serve, promote and market the community.
"Mount Pleasant is a friendly place with lots of great neighborhoods," he said. "My wife and I even got engaged on the old Pitt Street Bridge. I have a lot of local knowledge and love to share that to help people fully appreciate our community."
His use of social media marketing to promote listings for his clients earned him an Entrepreneur Award from Carolina One. You can find Shaffer on Snapchat, Facebook and Twitter. You may even catch one of his live online videos marketing homes to a wider audience.
Mount Pleasant resident Michael Ellisor, a client, said Shaffer's online marketing helped get close to 50 showings and three offers when he listed his Brickyard Plantation home. It was a pleasant surprise, especially in the slow winter season.
"I had five to six times more showings than any other home in the neighborhood," Ellisor said.
He added that Shaffer was always available, answering questions throughout the process and offering regular listing updates.
"Whenever I have a listing, I think, 'What else can I do to promote it?'" Shaffer said.
New technology allows clients and potential clients to send Shaffer their email address and get instant alerts when homes go up for sale in a desired area and desired price point. Business has been growing every year.
Shaffer first began working in the Carolina One Marketing Department after graduating from The Citadel. He saw firsthand the top-notch training and resources offered to the agents.
After living abroad, Shaffer returned home and joined the Mount Pleasant Carolina One family five years ago.
Shaffer said Carolina One's in-house services, such as mortgage and insurance, add value and convenience to clients. The office is located on Highway 17 across from Brickyard Plantation.
At Carolina One, every client is important and treated as a VIP – right down to a personalized welcome sign when a client arrives at the office.
"I want to build long-term relationships with clients," Shaffer said. "I want to make home buying and selling a pleasant experience and as easy as possible."
Shaffer lives in Mount Pleasant with his wife, Lauren, and 9-month-old daughter, Sophia. The family attends the Church at LifePark. Shaffer feels honored when individuals, couples and families trust him to buy or sell a home.
"I love coming to work every day knowing I may have the opportunity to make a difference in a family's life," he said.
Are you looking to buy or sell a home in the Mount Pleasant area? Call Del Shaffer at 843-284-1800.