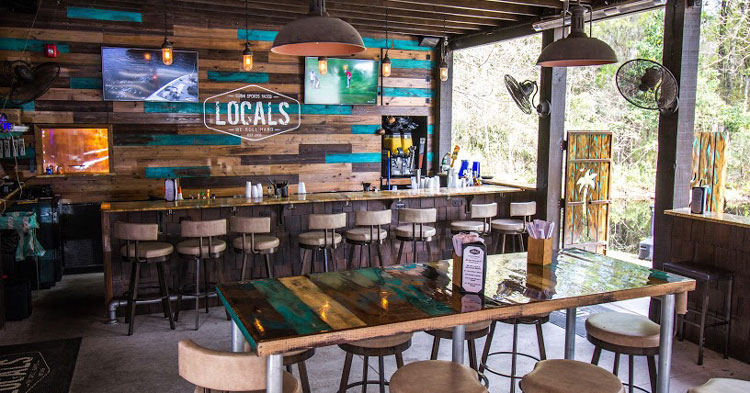 Locals started out as a dive bar that served sushi, an oddity in a world where bar food consists of burgers, wings and fries. For the first years, it was a late night spot without a kitchen, serving up sports, drinks and sushi. Then, three years ago, Shawn Sherman came on board, joining partners Harris Nussbaum, Art Martin and Jessen Cooke to create the ultimate food and beverage team.
Together, their synergy "cleaned up the concept," adding a comfortable patio and creating a better flow.
"We added tacos and put in a second sushi bar," Sherman said.
The tight bond among the four partners creates a welcome feeling of family.
"This place was really built by great food and people," Nussbaum said, adding that head sushi chef Marco Ramirez is one of the best in town, as is bartender Morgan Drake.
The sushi is incredibly fresh, with flavors that have an international flair. For non-seafood lovers, the tacos are gourmet. There are some "must try" options, including the lobster for two or the hangover taco.
And don't miss specialty drinks that are only available at Locals, from big John's homemade bloody mary to their house infused sakes and tequilas.
Now that the Locals concept has been redefined, the partners are considering adding a new location or two. The partners "feel blessed" that they've been voted the best by Mount Pleasant Magazine readers, as well as being nominated twice by The City Paper. They also believe they are not only the best for taste but for the very comfortable pricing and daily specials.
Add the sports element coupled with live music, and Locals has raised the bar for food and entertainment
Locals is located at 1150 Queensborough Blvd. in Mount Pleasant. To learn more, visit www.LocalsSushi.com.