Lowcountry Plastic Surgery Center specializes in the best: helping people look and feel their best while providing top-notch standard of care. Because they give their best to their clients, it's no surprise that in return, Mount Pleasant residents have voted Dr. Jack Hensel Jr. and his staff at Lowcountry Plastic Surgery Center as "Best Plastic Surgeon" and "Best Weight Loss Programs" for five years in a row.
The practice specializes in a variety of reconstructive and cosmetic procedures ranging from wellness and weight loss to breast surgery, CoolSculpting, cellulite treatments, body contouring, Botox and fillers, men's and women's procedures, laser hair and tattoo removal, facial rejuvenation, Kybella injections and even Neograft for hair replacement.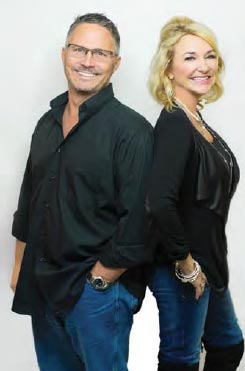 Lowcountry Plastic Surgery Center offers a high standard of care in a comforting environment. Options like a Mommy Makeover or bridal packages cater to female patients' needs, while men have a private area known as "The Manor," where they can practice on the putting green, play corn hole or watch sports. A concierge service is available to arrange anything from golf outings to car detailing while waiting for your service or undergoing procedures.
The Lowcountry Beauty and Wellness Spa at Lowcountry Plastic Surgery Center walks with patients on a journey to wellness and specializes in personalized hCG diet plans. Promoted by Dr. Oz, these plans restart your metabolism and help with weight loss. Other beneficial side effects are increased energy without anxiety or nervousness, clearer thinking, improved sleep at night and decreased irritability.
The high quality medical care and above-and-beyond service are reflected in the patient experience throughout the process, from consultation through transformation.
"Dr. Hensel puts on his pants the same way everyone else does: one leg at a time. The fact that he is a normal, down-to-earth person puts people at ease when meeting him," said Michele Hensel, marketing and advertising coordinator and owner of Lowcountry Beauty and Wellness Spa. "In the world of plastic surgery – or surgeons in general – the norm is that the surgeon either has a good bedside manner or a great surgical skill. Very seldom do two these things marry. Dr. Hensel has a great bedside manner and great surgical skill, which we feel has led to his popularity."
Lowcountry Plastic Surgery Center helps its patients be the best version of themselves and practices a full range of plastic surgery services, both reconstructive and cosmetic. If your dreams of a better you are simply to erase a few lines or wrinkles with laser therapy, to whiten your teeth or to improve your chin profile, Dr. Hensel and his staff offer a myriad of options that can be accomplished without surgery.
"It brings joy to my life to help others look and feel their best," said Dr. Hensel. "It is very gratifying to know that you have helped boost self-confidence, which can change so many things in someone's life."
If you are interested in how Lowcountry Plastic Surgery Center can help you look and feel your best, browse through the range of services explained at www.lowcountryplasticsurgery.com, and schedule a consultation to work with Dr. Hensel to find the best treatment options.