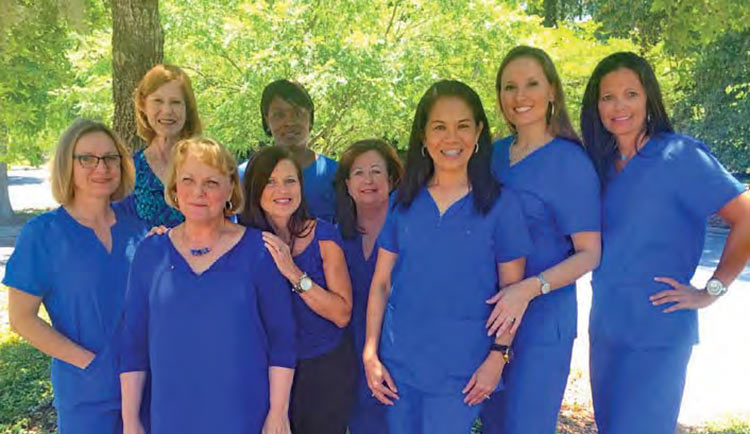 It seems like everybody would like to drop a few pounds, and you may be considering one of the plans you see advertised. Well, here's a local plan with real people in your area.
It's Metabolic Medical Center, created in 1996 by Dr. Douglas J. Jones, a board-certified endocrinologist who had great success in helping diabetes patients lose weight and become healthier. With locations in Mount Pleasant, Charleston, Bluffton and Columbia, more than 20,000 people have lost more than 400 tons.
It's a proven program that is medically supervised and easy to follow. You see your personal weight management doctor on each visit as you drop the pounds. You are not in this alone. The staff has all been through this protocol that you will experience and empathizes with your mixed bag of feelings.
"Our foundation is solid and true but our doctors and staff can't be duplicated," owner Ray Waits said about Metabolic, referencing the longevity and professionalism of MMC's staff.
Dr. Michal Baird is the bariatric specialist on staff who enjoys helping her patients achieve their goals. According to Dr. Baird, losing and maintaining just 5 percent of your body weight dramatically improves health.
"Blood pressure goes down. Cholesterol improves. Type 2 diabetes goes away," Dr. Baird explained.
It sounds wonderful but you're probably wondering what foods you need to give up to lose those pounds. Dr. Baird said the only food group that should be banned is "boring, bland food."
"It is also important for food to be tasty and not too complicated," Dr. Baird advised. "Yes, I insist that food for my personal consumption is tasty and, by extension, yours should be, too."
"We talk about on each visit how exercise does play a big role in good health," Dr. Baird said, adding that "the right kind of exercise and the right kind of foods will prevent muscle loss as you lose weight."
Metabolic Medical Center is different because the physician stays involved throughout. Dr. Baird explained that people "love seeing a med tech and a physician on each visit."
Waits summed it up by saying, "We all have been there for the highs and the lows and the discipline of just maintaining. We know how to celebrate when it's appropriate, how to encourage or just how to listen. We are here to encourage your heart by genuine acts of caring and lift your spirit, helping you to feel strong, capable and committed so we can celebrate your victories together. Just as you learned to walk, talk, use your job skills or to unconditionally love someone, you have to learn to live healthier. We learn everything through trial and error. Our people have been doing it personally and mentoring others for 15 years each person. I can tell you this; you won't find any better."
If you are committed to a healthier lifestyle, make an appointment and start "going Metabolic!"
More information is available at www.GoingMetabolic.com or by calling 843-971-1919.