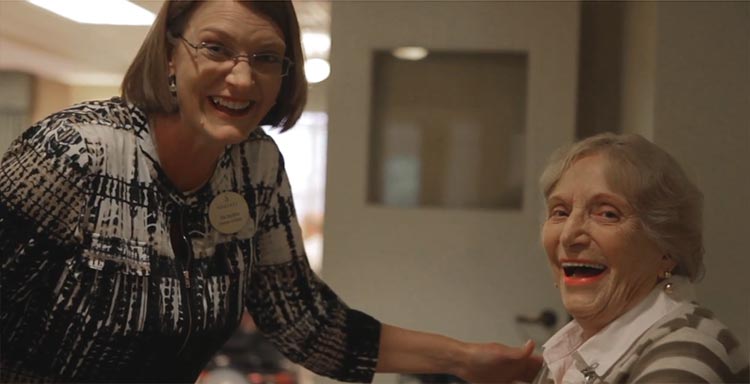 It's easy to explain why Somerby of Mount Pleasant is one of the most respected assisted living facilities East of the Cooper. One of the major reasons it was ranked among the best by the Readers of Mount Pleasant Magazine are the people who spend their days and nights making sure the residents are receiving the best care possible.
"We hire people with the heart to care for our residents like they are family members," said Executive Director Lisa Kinsella. "We hear over and over from families that they really get to know the caregivers. They feel confident that Mom or Dad is being taken care of."
There are other reasons for Somerby's success, most of them based on the triumvirate of mind, body and spirit. Kinsella and her staff strive to make learning a lifelong journey for Somerby's approximately 240 residents, offering an array of opportunities to enhance their knowledge and stimulate their intellects. Fun activities and lots of exercise also are on the agenda for residents, and the food at Somerby provides them with an unmatched culinary experience.
On the spiritual side, residents enjoy Bible study once a week, meditation regularly and traditional food during the Jewish holidays. In addition, local churches hold services at Somerby, and the facility provides a shuttle to five local churches each Sunday.
And sometimes, Kinsella draws on nostalgia to make life a little more meaningful for the people who call Somerby home. For instance, the facility recently purchased a 1956 Chevy. Residents go for rides in the classic car on special occasions such as anniversaries or birthdays, and it also was a popular participant in the Mount Pleasant Christmas Parade.
To learn more about Somerby of Mount Pleasant, visit www.SomerbySeniorLiving.com.