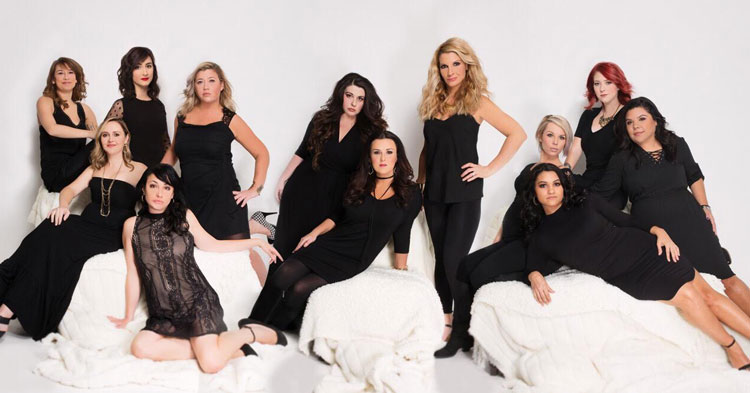 Since 2005, Kim Coleman and her skilled team at Vanity Salon have been keeping customers looking and feeling their very best. From bronzing to blowouts, these professionals are there to exceed expectations and make you look absolutely catwalk-worthy. Snagging two titles of "Best Salon" and "Best Tanning Salon," Vanity is certainly the leading name in Lowcountry beauty. Beyond the contoured cheekbones and shiny tresses, you'll find a business dedicated to customer service and creativity.
"We are a big sisterhood in the salon," said Coleman. "Our clients feel that and enjoy it. It's a fun and relaxing environment."
Tackling around 200 weddings a year, Coleman and crew are the premier glam squad you want in your corner. Doing styling, hair and makeup for magazine photo shoots, the Miss America Pageant and music videos, this veteran knows her way around a color palette and curling iron.
In recent years, Coleman has taken this venture on wheels. Don't have the time to get to Vanity before a big event? Coleman and company will come to your on-site location. Offering eyelash extensions for that extra pop, this mobile beacon of beauty can be spotted around town. In addition to weddings, they've been known to be a part of pre-prom prep.
"The style bus was created a few years ago to accommodate the high demand for us to do weddings," said Coleman. "We found that many times we were going to work on a bridal party on location and often the working conditions were not ideal – small spaces, bad lighting, etc. We now use it for more than just bridal parties. We've expanded to using it at birthday parties, photo sessions, glam nights, corporate events and marketing events."
While we live only minutes from the beach, Vanity has crafted a way for us to achieve that golden look without taking in harmful rays – by offering clients a sun-kissed, even glow with a variety of top-of-the-line spray tans.
Not happy with the lack of body and fullness of your hair? Vanity can even enhance your mane with quality extensions. Adding length that looks incredibly natural, Vanity is the premier Charleston location for giving your locks that extra oomph. Airbrush makeup, great for the humid climate of Charleston, is also a service they provide.
"Brides can get very stressed trying to plan a wedding," said Coleman. "We like to be the easy, relaxing part for them."
For more on Vanity Salon, visit www.vanitysalonsc.com.