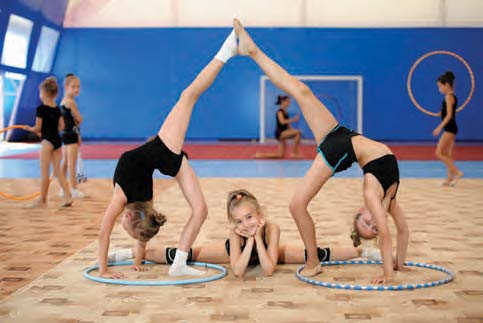 People like the family atmosphere that we have in our business," said Susan Breland, owner of Tapio School of Dance and Gymnastics, when asked why she thought Tapio was voted Best Of by readers of Mount Pleasant Magazine.
The "family atmosphere" could have something to do with the fact that Tapio, founded in 1956, has seen three generations teaching dance and gymnastics. Susan and her husband, Steve, began managing the school in 1978, taking the reins from her mother, Johanna Runey Tapio. Today, three of their four children and their daughter-in-law work there as instructors.
Or the "family atmosphere" could come from the warm welcome Susan and the staff at Tapio extend to everyone who comes through the door.
Tapio offers a wide range of classes for children from tots to teens, including tap, ballet, jazz, lyrical, hip-hop and contemporary dance, as well as gymnastics and tumbling. Students can develop their skills as a hobby or at the competitive level as part of the Tapio Dance Company or the Tapio Gymnastics Team.
Teaching the classes is a group of 14 educated, talented and dedicated instructors who help carry out the school's mission of providing safe, wholesome programs to help children develop on multiple levels. Students learn life lessons such as falling off of the balance beam and getting back on again and again until the skill is mastered.
Working with children is, Susan said, one of the best parts of working at Tapio.
"You learn something new every day from children. They are so honest! And that keeps us on our toes," she concluded.
Tapio School of Dance & Gymnastics is located at 455 Long Point Road. To learn more, visit www.tapioschool.com or call 843-884-9579.