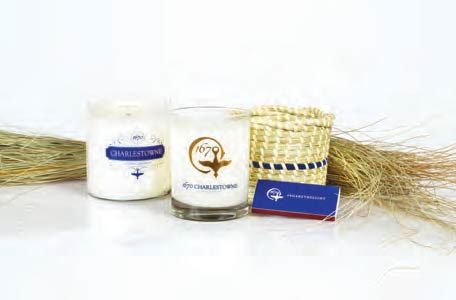 Kim Powell is one smart businesswoman. Not only is she a successful entrepreneur, but she understands the stress that women experience as they juggle careers, families and life in general. She knows the power of relaxing, to breathe and renew yourself in a serene environment.
Like most of us, she worked at a variety of jobs growing up but credits her husband "for waking up my inner entrepreneur."
"He's the natural," Powell said, "but starting a construction company together in our first year of marriage sort of forced me to jump in!"
She has parlayed that early experience in Ohio into a very successful enterprise. A frequent guest of the Woodhouse Day Spa in Dayton, she loved the concept and hoped she would find one when she moved to Mount Pleasant.
She did not and that spurred her to open one.
"I really felt confident that Mount Pleasant would welcome the concept with open arms, and it would be a great way for me to get to know my new surroundings and become part of the community," Powell explained.
She was right. Woodhouse Day Spa became an immediate success. As regional developer for the Southeast, she now owns 12 locations throughout the region, in South Carolina; Savannah and Augusta, Georgia; Wilmington, North Carolina; and Jacksonville, Florida.
Of the Mount Pleasant location, she said, "This is my first location, and it is the largest in the country at 9,000 square feet. I'm considering a second location downtown and looking for potential owners for the other locations."
Offering 72 services, from manicures to massages, Powell explained that Woodhouse Day Spas are different, not just in the scope of the services offered but in the experience itself.
"Woodhouse is special because it is a luxury resort experience in your backyard," she said. "We want this to be your home away from home, and our guests are like family to us. We want you to be able to escape day-to-day life and come away healthier and happier."
To provide an even fuller experience, Powell has come up with the Charleston Women's Wellness Weekend Feb. 2 through Feb. 5. Billed as the ultimate seaside stay-cation, it will be a weekend of fellowship to "soothe the soul and nourish the spirit" at the Cottages on Charleston Harbor. It will include guided meditation, inspirational talks, chef-prepared cuisine plus a full-day experience at Woodhouse Day Spa. You'll re-enter your life renewed and refreshed. Visit www.charlestonwww.com for additional information.
Powell is also proud to announce what she calls, "her love letter to the Lowcountry," 1670 Charlestowne, a luxury home fragrance and candle line. Powell and business partner Cara Florence have worked with world renowned fragrance designer Frederick Bouchardy to create their first signature scent – Sweetgrass. The sweetgrass basket and candle set is a collectors' piece, with only 150 available in 2016. Their second scent, a Charleston Wedding, is due out this spring. A percentage of the proceeds benefit the International African American Museum.
A supporter of local women's organizations, Powell encourages women to follow their dreams and offers her wisdom: "My advice is to seek advice, be open, ask for help, share ideas, support one another."
And be sure to take care of yourself with a day at Woodhouse.
To learn more about the many services at Woodhouse Day Spa, visit charleston.woodhousespas.com or call 843-203-1772.
By Barbara Millen Patrick