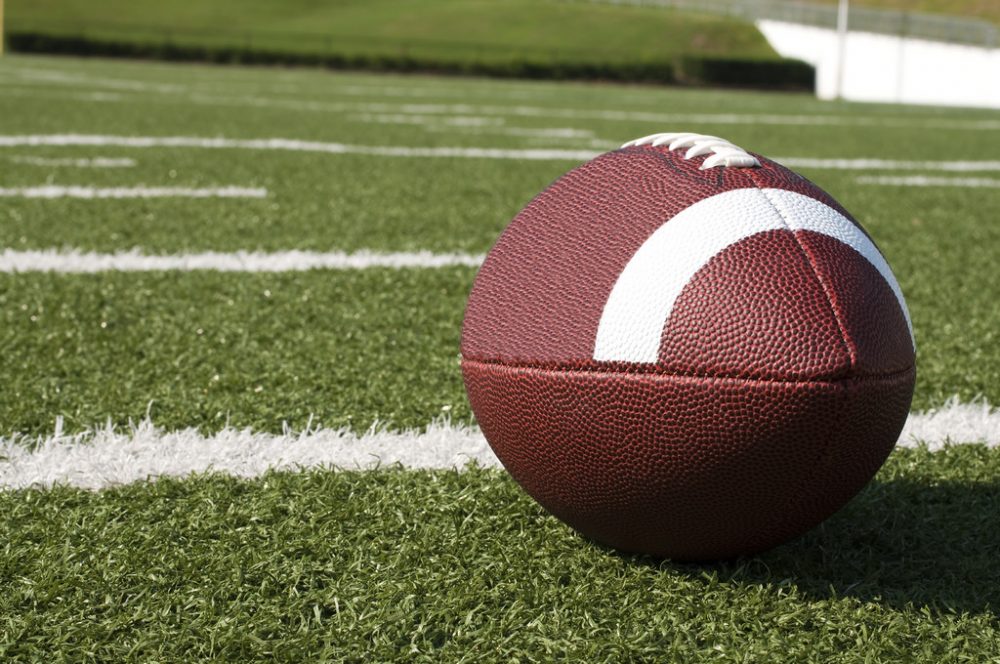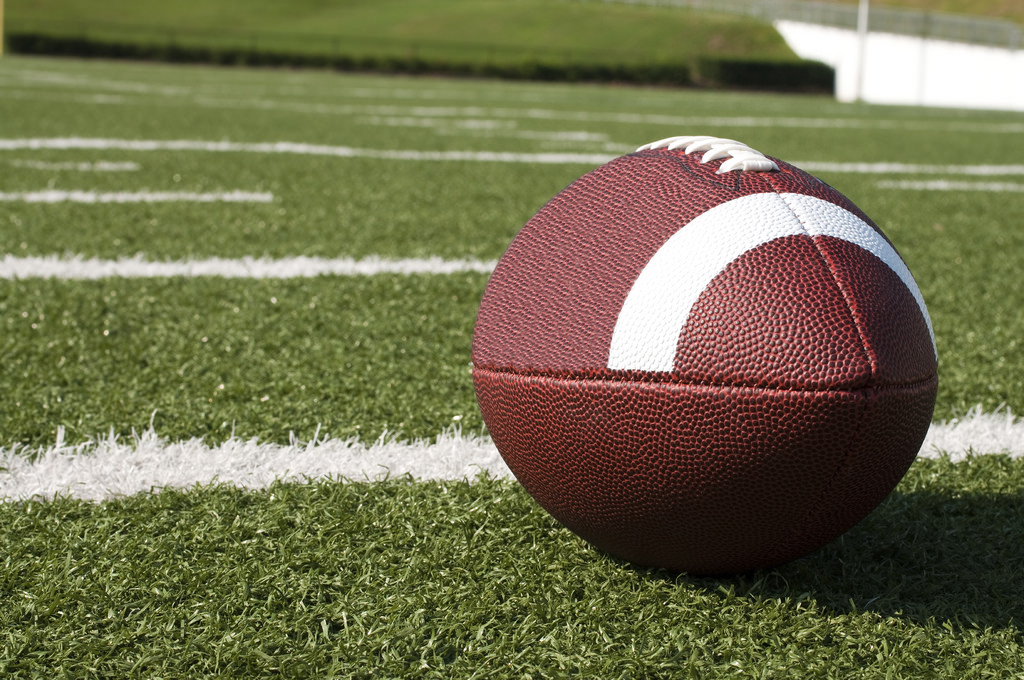 There are kids who play sports in high school – and then there are high school athletes. The difference has less to do with their skills or love for the game but instead with the determination and sacrifice it takes to truly pursue excellence. For most, their time on the field ends on graduation day, having given it their all, enjoyed their time and hopefully, made memories to last them a lifetime. For others – a select group of passionate and talented competitors – the game is just beginning.
For the student athletes who go on to play at the collegiate level, where they go and who they play for is just as important as being on the field in the first place. Raised in a culture that lives and breathes college football, it's no wonder the young men who have the high honor of playing for the Clemson Tigers or the University of South Carolina Gamecocks are hailed and celebrated by their local communities.
And celebrated they should be. Being scouted – let alone being recruited – to play at either of these Division I schools is a larger than life task. It takes true talent and grit to withstand the years of training and sacrifice that few students across the Lowcountry have exhibited to make this dream come true. For most, it started as a child, proudly donning their beloved orange or garnet jerseys as they faithfully rooted for their teams. From flag football to tackle football, one by one these exceptional athletes impressed their coaches, and, as passed, they honed their skills to truly stand above their peers.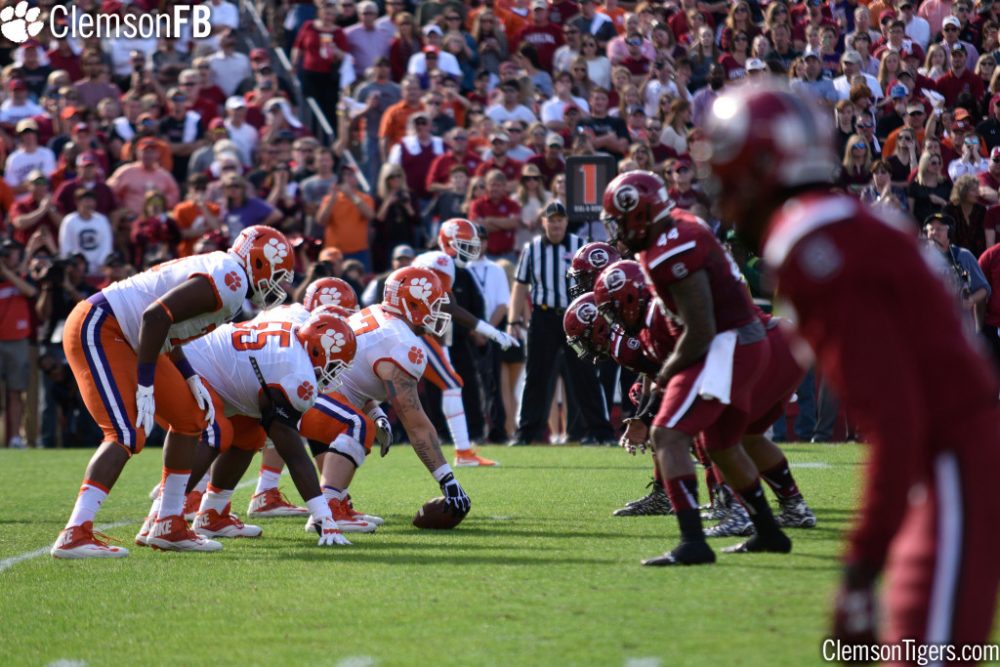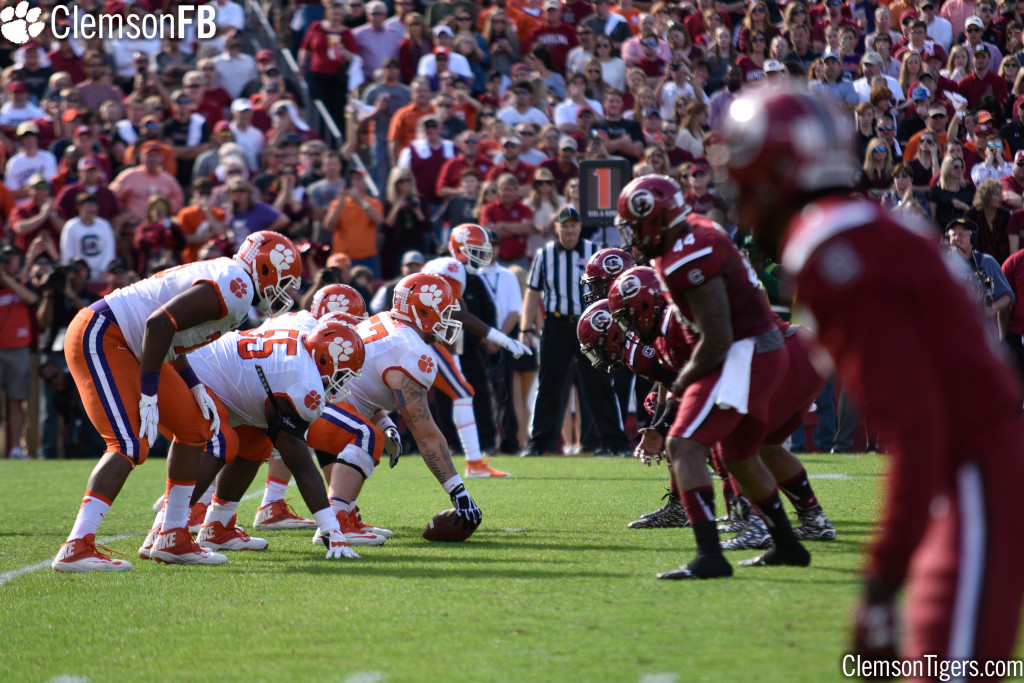 Over the years, the two in-state college rivals have successfully recruited a handful of athletes from the Charleston area. From 2010 to 2015, many local football stars from Summerville, James Island and Goose Creek made their way to Death Valley – officially known as Memorial Stadium – home of the Clemson Tigers. At one point, T.J. Burrell, Donny McElveen, Stanton Seckinger and Matt Porter, all from Charleston-area high schools, helped round out the roster for Dabo Swinney's 2013 Clemson team. Offensive tackle and Mount Pleasant native Barry Richardson made it all the way to the National Football League back in 2008. Drafted in the sixth round by the Kansas City Chiefs, he eventually was released and went on to play for the St. Louis Rams and Detroit Lions.
During the 2017 season, it's up to John Simpson from Fort Dorchester High School to carry the torch for the Lowcountry at Clemson. He chose to become a Tiger despite offers from Florida and LSU and has already enjoyed success. Coming out of high school, he was considered to be the second best prospect in the Palmetto State. He said he picked Clemson because he "wanted to be part of something great."
Now with playing time under his belt, great things are expected from Simpson. According to Swinney, Simpson is "big time special and a great young man." He respects and appreciates the way Simpson was brought up, adding that he "comes from a great family and was well-coached in high school."
Charleston-based fans have quite a number of reasons to cheer for the University of South Carolina this year – eight to be exact. Representing Wando High School are Parker White, Bailey Hart and highly anticipated wide receiver OrTre Smith. Longtime athletic trainer Mark Buchman, who has seen some truly talnted players pass through Wando and into the collegiate spotlight, said that he is "always excited to see such great kids play at the next level, especially when playing Division I football is so rare."
Joining Zack Bailey – a dynamic competitor already at USC – is Chandler Farrell from Summerville High School, who successfully walked on to the team as an offensive lineman in 2016. Rounding out the remaining local players are: Devin Dingle from Cane Bay; Caleb Kinlaw from Goose Creek; and Ryan Green from James Island. USC head coach Will Muschamp sees a lot of potential coming from the Holy City: "We are excited about the year. The Charleston area will always be important to the University of South Carolina, with so many great players and coaches in that area."
Perhaps the most notable splash at USC will be made by OrTre Smith, who graduated from Wando in December 2016 after playing for Wando High School Head Coach Jimmy Noonan, before enrolling at South Carolina for the start of January classes.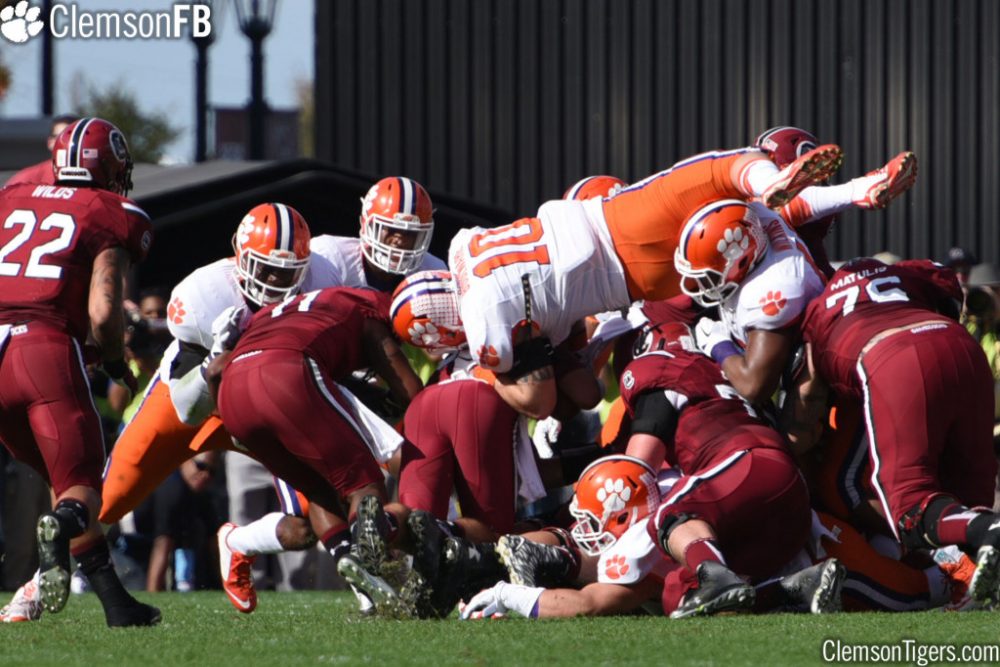 "Division 1 athletes only come along every so often; percentage wise it's pretty rare. It's a joy to help these guys develop and see them become the best teammates they can be to one another," Noonan said, recalling the players he's coached over the last 18 years. He added that for him, the biggest reward is when they come back to say thank you.
Smith, a finalist in the Mr. Football competition, was ranked at the 15th  best wide receiver in the country, receiving a stunning total of 24 offers before choosing USC. Following an ankle injury and subsequent surgery, he's back on field, already turning heads and impressing Muschamp as he continues to display the same dedication and passion that brought him to Williams-Brice Stadium in the first place.
"I am really excited about Smith's progress. OrTre is a wonderful young man. his mother, Tashia, deserves a lot of credit – he was raised the right way. He has an exciting future as a Gamecock," Muschamp said.
It's an exciting time of the year, with tailgates, rowdy celebrations and a weekly commitment to cheering on your favorite teams. While not every high school athlete gets to represent his hometown, the current crop of Clemson and Carolina players are making their communities proud. From parents to former coaches to past teachers and teammates, everyone in the Charleston area is sure to be tuned in on game day to celebrate and support their favorite college stars.
By Krysta Chapman