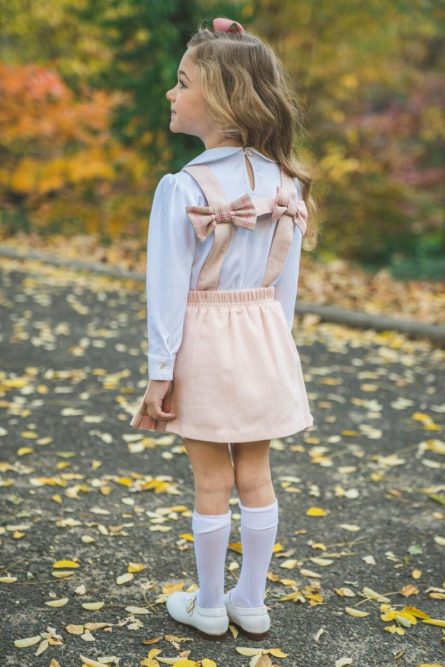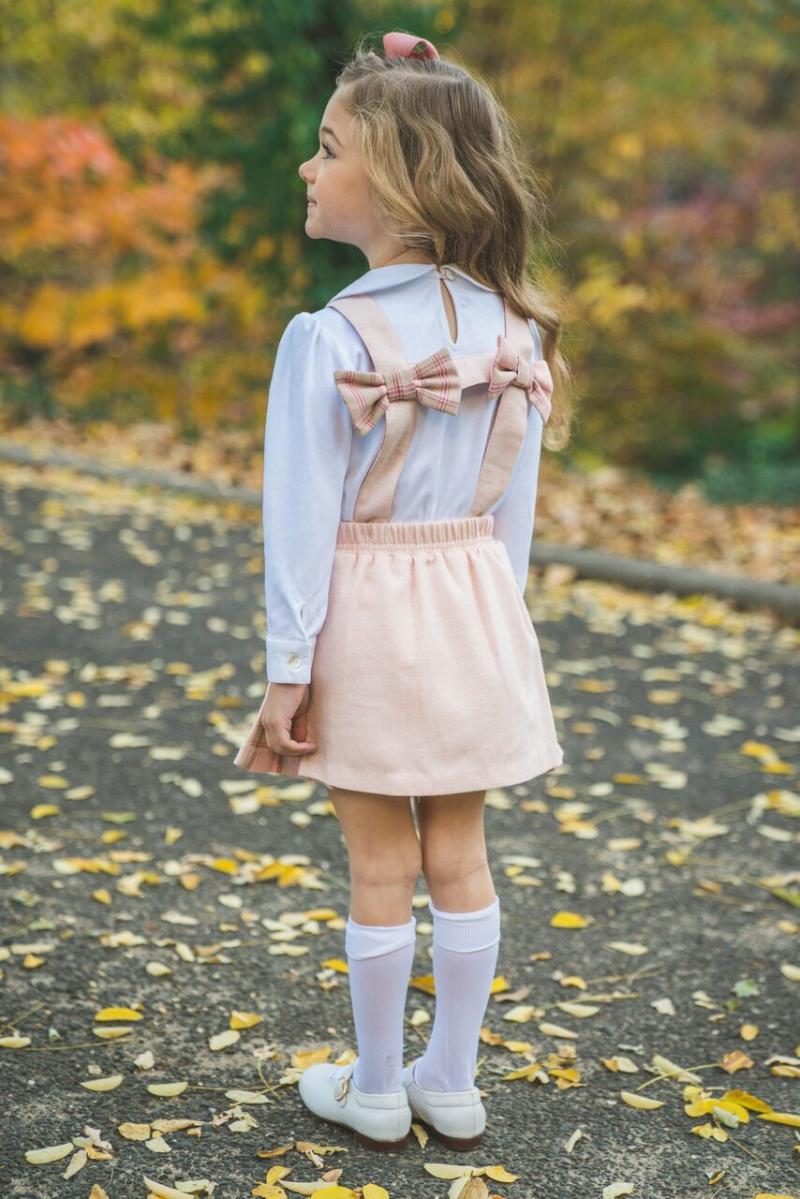 With summer in full swing and the countdown to the new school year on, it's time to start thinking of back-to-school shopping for stylish clothes and the greatest trends in Charleston. For girls and boys who want to hit the ground running, Ragamuffin Children's Boutique, Stride Rite Mount Pleasant and Radical Rags have everything you're looking for to start the year off right.
For fall fashion, it's all about the vintage looks inspired by none other than Prince George and Princess Charlotte of England. The pieces marry old-fashioned silhouettes with timeless stitch work and youthful excitement. Finishing the look are beautiful embroideries and appliqués that have the perfect European flair to them. But the girls aren't done just yet, and, in an adorable twist, we're adding suspenders to skirts this season, for a look that shouts style from the rooftops.
For the boys, it's all about the preppy, West Coast vibes this school year. Colored shorts, awesome tees and brand new sneakers from Stride Rite will have any boy ready to tackle the new semester on time and in style.
And while it may be hard to show your kids how cool you really are as they head into their older years, you won't hear any complaints from them if you show them the latest 'tween fashion trends. This season is full of exciting new prints, gorgeous lace and hints of metallic foils that will excite everyone – including your daughter.
You can't hit the playground barefoot, so check out Stride Rite for the latest trends, like short boots, which are all the rage. If you truly want to set the stage, then go for the metallic accents in dress-up shoes and boots, or try your hand at embellished sneakers for this school year. Not only do they shine and sparkle with fun additions, but you can get them in silver, gold and rose gold, too.
If owls were the fashionable, go-to animal of last season, you'll be sure to see your fair share of foxes this time around. These adorable, woodland creatures aren't sneaky at all and their addition to clothing for kids of all ages is absolute perfection. From cute, baby foxes on toddler tees and rompers to dresses, scarves, jewelry and school gear, foxes are in and ready to play.
Finally, just because the little ones aren't off to school just yet doesn't mean they can't look stylish at pick-up time. Stop by Ragamuffin Children's Boutique for the adorable smocking styles available for your little ones – a must here in Mount Pleasant.
No matter what your new school year looks like, these children and junior clothing boutiques – which have been serving the community for decades – have exactly what you need. Stop in to shop the latest styles. While fashion is sure to ebb and flow, the hospitality, variety of styles and welcoming smiles at Ragamuffin Children's Boutique, Stride Rite Mount Pleasant and Radical Rags are always available and waiting for you.
Ragamuffin Children's Boutique, Stride Rite Mount Pleasant and Radical Rags are located at 210 Coleman Blvd. in Mount Pleasant. To learn more, visit www.ragamuffinchildrensboutique.com.
By Krysta Chapman.
Photo provided.