As the weather warms up, the lure of the outdoors is hard to resist. Whether you're putting on your tennis shoes and pounding the pavement on a morning run or taking a leisurely beach stroll in your flip-flops, the spring and summer provide a great breath of fresh air. However, a more active lifestyle can also mean more foot pain.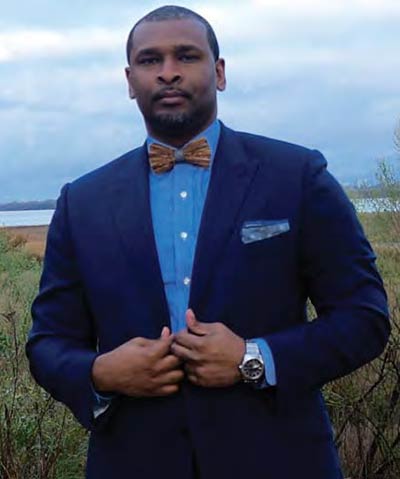 "If you're becoming more active or starting a new exercise routine, it is important not to ignore foot pain," said Dr. Rahn Ravenell of Coastal Podiatry. "Pain is a sign that something is wrong, and, if left uncorrected, could lead to more health problems and possibly a need for surgery to correct it."
Before the pain starts, Dr. Ravenell suggested taking the time to get measured professionally for properly fitting footwear designed for your uniquely active lifestyle. If you do experience foot pain, your first step should be to set up a general exam with a podiatrist. If you choose to simply walk differently to avoid putting weight on the area in pain for prolonged periods of time, that change in gait or balance can lead to other problems such as knee or back pain.
Coastal Podiatry specializes in foot care and reconstructive surgery and works with patients to heal foot problems ranging from ankle sprains to athlete's foot, bunions, corns, calluses, diabetic foot problems, plantar fasciitis and more, stopping pain in its tracks before it causes more complications down the road.
"In the spring and summer, we see a lot of patients who are experiencing new or recurrent plantar fasciitis, pain in the ball of the foot and bunion pain – problems that can be exacerbated by increased activity," said Dr. Ravenell.
Another common problem seen in the summer is athlete's foot, a fungal infection you can contract by walking barefoot in public places such as pools and locker rooms.
For diabetics, foot care is always important, especially in warmer weather.
"Even though sandals are comfortable, they aren't the best shoes for diabetic feet. They offer less support, which can lead to arch problems," Dr. Ravenell explained.
"Additionally, they don't do a great job protecting your feet. You might step on something sharp and not even notice it if you also have peripheral neuropathy."
Dr. Ravenell suggested that diabetics and those with peripheral neuropathy never go barefoot – especially at the beach or in a park – where sharp objects are can be hard to see in sand or grass. He also recommended wearing sunscreen on your feet if they will be exposed.
Dr. Ravenell and his staff at Coastal Podiatry understand that even with foot pain, patients need to be on-the-go. To make your visit most convenient, they offer many in office options to get you on your way: a state-of-the-art diagnostic ultrasound machine, products like foot creams and anti-fungal nail polishes, as well as custom-made orthotic shoe inserts for children and adults.
As you lace up your walking shoes or wiggle your toes into your favorite pair of sandals this spring, remember that the first step is to take care of your feet.
Coastal Podiatry's Mount Pleasant office is located in the Tides Medical Arts Center at the base of the Ravenel Bridge.
By Anne Toole